Brazil's next soybean crop expected to increase 9% to a record 89.1 million tons
Wednesday, July 31st 2013 - 06:00 UTC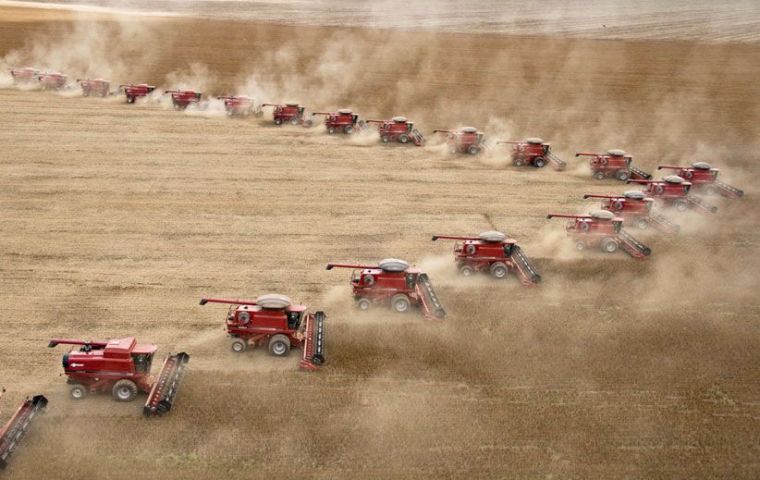 Brazil's 2013/14 soybean crop that starts planting in September is expected to grow by 9% under normal weather conditions to a record 89.1 million tons, local crop analyst AgRural said in a release.
The 2012/13 soybean crop in Brazil totalled 81.46 million tons according to AgRural, the Food supply department which depends from the country's ministry of agriculture and livestock.
AgRural said in its first report on the new crop, which it released over the weekend, that early indicators show soybean area will grow 6% to 29.5 million hectares next season.
AgRural said the strengthening of the US dollar against the Brazilian Real so far this year has offset the decline in soybean prices and kept planting of the crop economically attractive to producers.
The biggest expansion in absolute terms will occur in Mato Grosso, Brazil's largest soybean producing state located in the centre-west, with an additional 592,000 hectares. The state, which already plants 7.8 million hectares with soybeans, has large reserves of degraded pasture that is being converted into farmland through the application of lime and fertilizers.
Expansion in soybean planting will also occur in the southern grain states of Rio Grande do Sul and Parana, where producers will be switching a greater share of their first, or summer, corn crop to soybeans and planting more corn during the second, or winter, crop season, AgRural data showed.
Summer crop corn area is expected to fall by 13% from this year's 6.89 million hectares, the analyst said.
Late last week, rival analyst Safras e Mercado released its first forecast of the new soy crop, seeing output at a record 88.17 million tons, up 7% from this year's output. AgRural and Safras e Mercado estimates are above the 85 million forecast from the US Agriculture department.