South Georgia company sponsors research on toothfish sustainability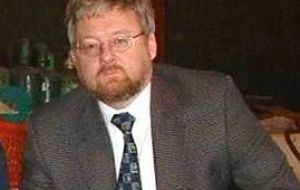 Georgia Seafood is sponsoring pioneering research into the reproductive behaviour of the Patagonian Toothfish in South Georgia. Director of Georgia Seafood Stuart Wallace explained that in a market that demands sustainability it is important to the company that they support the science underpinning that aim.
With this in mind he approached Dr Paul Brickle of the South Atlantic Environmental Research Institute (SAERI) to identify a knowledge gap they could assist in, which in turn has created an exciting opportunity through Aberdeen University for a PhD student to research the reproductive conditions and cycle of the elusive fish.
The research is important as there is little known about the reproductive behaviour of Toothfish: "the dynamics of spawning fish haven't been looked at since the 80s," said Dr Brickle.
This is a crucial stage in the life cycle of the highly valued Toothfish and a lot is still unknown. It is clear the ocean environment is a causative factor, with some fish choosing to reabsorb their eggs should the conditions not be optimum for spawn survival.
"This reabsorbing wastes the energy of the fish" said Dr Brickle, adding that the number of eggs spawned, and the survival rate of those spawned, affect the recruitment of young coming into the cycle.
If more is known of what makes ideal breeding conditions, better predictions on fish stock and young, progressing as recruits to the reproductive cycle could be made said Dr Brickle.
The research will benefit science and ultimately give the industry a better understanding into the handling and monitoring of stock by providing insight into the core fishery of the region said Mr Wallace.
A sentiment reinforced by Chief Executive and Director of Fisheries for the Government of South Georgia and South Sandwich Islands, Martin Collins, who agreed the project would, "provide valuable data to assist in our management of Patagonian toothfish in South Georgia waters and help ensure the long-term sustainability of the fishery."
TheGeorgia Seafood sponsorship will have excellent travel opportunities and the student will be collaborating with scientists from British Antarctic Survey (BAS), Centre for Environment, Fisheries & Aquaculture Science (CEFAS), and SAERI for the pioneering research.
"The data collected will have worldwide significance" said Dr Brickle, who added that though the oceanography of the region is different, the transferable information is valuable to our fishery too.
Dr Tara Marshall, Senior Lecturer at the School of Biological Sciences, University of Aberdeen said: "The research questions posed by the project are central to understanding why there are large fluctuations in productivity of Toothfish.
"Consequently the project will deliver biological and ecological knowledge essential for developing effective strategies for sustainable management. Examining the links between the environment and reproduction are of particular interest given that the South Georgia ecosystem is characterised by highly variable oceanographic conditions." (PN).-