Lagarde again warns Argentina about the need for 'credible stats'
Friday, August 2nd 2013 - 03:49 UTC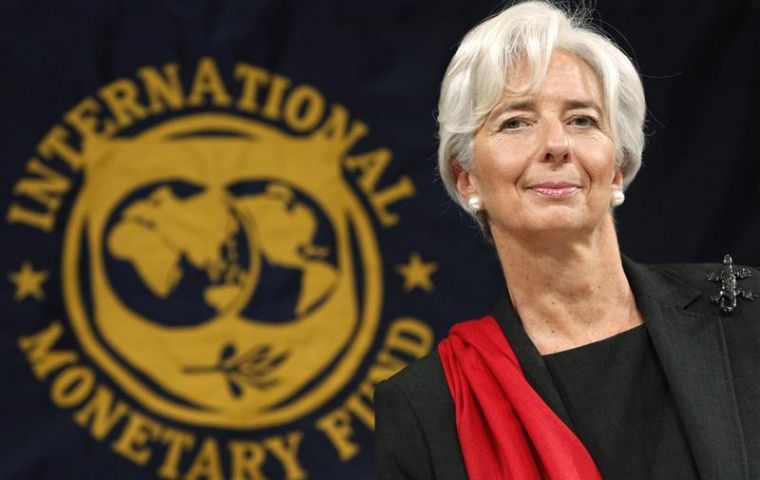 The Managing Director of the International Monetary Fund (IMF) Christine Lagarde has once more requested that Argentina present economic figures based on "trustworthy and credible numbers and statistics".
Ms Lagarde refused to speculate on possible consequences for non-compliance, but left open the chance that the nation could be sanctioned if they refuse to cooperate.
"I do not want to speculate on what could happen. But the issue is respecting the obligation that all IMF members have to supply trustworthy and credible numbers and statistics" Lagarde stated during an interview with several journalists including a representative from Buenos Aires, La Nacion.
Argentina had previously been given until September 29 to correct and improve current statistics on inflation and economic growth.
Ms Lagarde said 'we have some weeks left' and revealed that there is a dialogue in process with Argentine authorities, but 'it still has to reach its goal"
Lagarde added that there "was no way" the IMF could intervene before the US Supreme Court in the ongoing case between Argentina and its hedge fund creditors, the so-called 'vulture funds', if the United States "does not change" its refusal to support the country.
"We can't do it without them" confessed Lagarde who again expressed concern about the situation, "not because of Argentina, but rather about the consequences for the international financial system".