Margaret Thatcher documents: King Juan Carlos in no rush to recover Gibraltar because of Morocco threat
Monday, August 19th 2013 - 12:52 UTC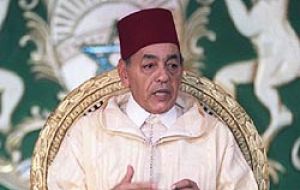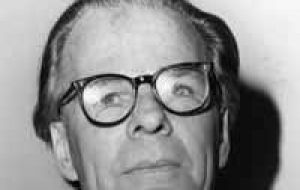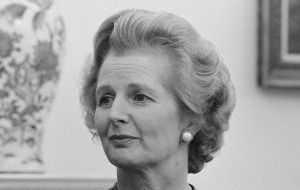 Spain's King Juan Carlos told Margaret Thatcher's most senior official at least twice that "it was not in fact in the interests of Spain to recover Gibraltar soon, even if it were possible." Instead he agreed with the United Kingdom that it was for Spain to make herself attractive to the Gibraltarian people.
The remarks, which note threats from the Moroccan king to recover Ceuta and Melilla if there were movement on Gibraltar, were made in 1982 to Prime Minister Margaret Thatcher's foreign policy advisor, Sir Anthony Parsons. They were not revealed until now but kept as secret documents for 30 years ago and have just been released by the National Archive in Kew Gardens, London.
The papers also reveal Mrs Thatcher's determination to avoid any discussion of sovereignty in talks with Spain over the re-opening of the border with Gibraltar – then the so called Lisbon process.
Mrs Thatcher's foreign policy advisor reports a conversation with the King in which he had told him (Sir Anthony) that there were "two good reasons" why any solution on Gibraltar would take a long time.
First that, "as the Prime Minister herself had made clear" it was up to Spain now to make herself attractive to the people of Gibraltar, so that they saw for themselves the advantages of joining the Kingdom of Spain.
"Secondly," says Sir Anthony, "as he had reminded me once before, it was not (not) in fact in the interests of Spain to recover Gibraltar soon, even if it were possible. The King of Morocco has repeatedly warned him that if Spain appeared to be on the verge of recovering the Rock, Morocco would make an immediate bid for Ceuta and Melilla. That would be extremely serious". The second 'not' is an emphasis in the note.
Sir Parson's note concluded: "It was for these reasons...that he thought the Gibraltar issue had to be handled on a long-term basis and in the wider perspective of Spain's relationship with Britain and the West in general. He hoped his Foreign Minister (Fernando Moran) shared these views."
On a note from then-Foreign Secretary, Francis Pym, reporting a meeting with his Spanish counterpart, Fernando Moran Lopez, in December 1982, Mrs Thatcher has written in black felt-tip pen, underlined several times for emphasis: "We cannot discuss sovereignty. They can raise it – but we can do nothing more than listen".
Following a further note from Pym on progress towards implementing the 1980 Lisbon Agreement on re-opening the border, Mrs Thatcher has again written: "So long as they understand we are not negotiating sovereignty". Pym's briefing suggested that any discussion with Spain should aim to persuade them that there was "no prospect of an early substantive change in the status of Gibraltar", underneath which Mrs Thatcher added: "And there may never be a change in sovereignty".
Mrs Thatcher's intransigence on the subject even appeared to frustrate her own staff. Her private secretary wrote in one note: "I know you do not like the [Lisbon] Agreement but it is perhaps difficult, given its terms, literally to refuse to discuss sovereignty".
The Lisbon Agreement, signed in 1980, committed Britain and Spain to starting negotiations aimed at overcoming "all differences on Gibraltar" in return for a Spanish commitment to lifting restrictions at the border.
In one note, Mrs Thatcher indicated that she preferred the word "talks" rather than "negotiations" to describe discussions around the Lisbon Agreement.
The papers released earlier this month also cover the opening of the land border to pedestrians in December 1982, a move which was supposed to be a prelude to the full re-opening of the border, but which did not happen until February 1985.
In a telegram to London the day after the re-opening, the Governor Sir David Williams reported: "Border opening passed off smoothly with good spirits on both sides of the frontier...The mood in town today is one of some excitement but as yet there are no repeat no signs of any hostility – thanks largely I feel to [Sir Joshua] Hassan's statement of last night.