Some 60% of Argentine children in urban areas suffer deficit of basic rights
Monday, August 26th 2013 - 02:49 UTC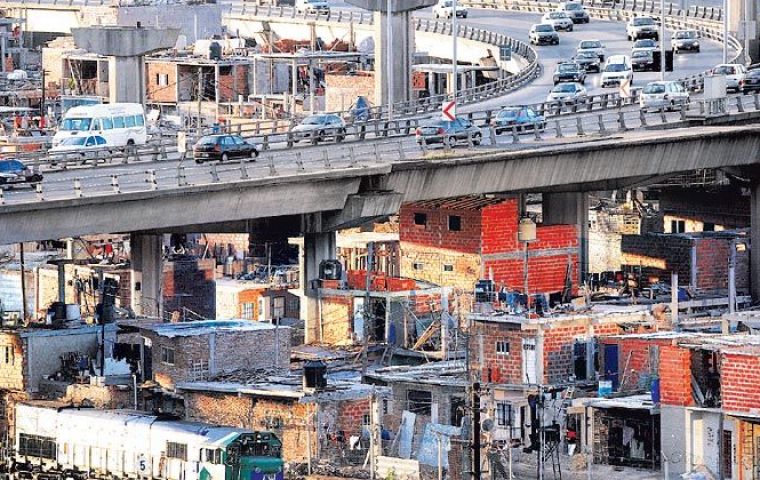 Almost 60%, more precisely, 59.1%, of Argentine children in urban areas suffer lack of coverage in their basic rights, according to a release from the Argentine Catholic University referred to infancy rights and included in the latest Social Debt Barometer report.
The release which covers the 2010/2012 period revealed that 24.2% of urban infancy in Argentina suffered severe deficits in at least one of fundamental rights such as food, healthcare and housing, access to information and education. To this percentage must be added that 34.9% of children aged 0 to 17 belong to households with moderate shortcomings in at least one of those areas.
On average during the three year period, 29.3% of infants and adolescents registered at least one of those rights unaccomplished; 14.4% were missing two and 6.1% at least three. Food, healthcare and housing are the more critical areas.
In 2012, an estimated 7.3% of infants and adolescents suffered serious housing problems which were 0.7 percentage points less than at the start of 2010. While another 9.6% were exposed to severe food risks, a percentage that has remained stable during the three year period.
Healthcare deficit is concentrated in primary school and adolescence (23% and 15% in 2012) while for the pre-infants, the deficit is lower, 7%.
In education terms there has been a positive evolution, since at the beginning of the three-year period, 11.8% was suffering from a moderate deficit, by 2012 it had dropped to 9.5%. Likewise the severe deficit in education was down half a point from the 5% of 2010.