Sigh of relief for Mantega: Brazilian economy expands 1.5% in second quarter
Saturday, August 31st 2013 - 02:01 UTC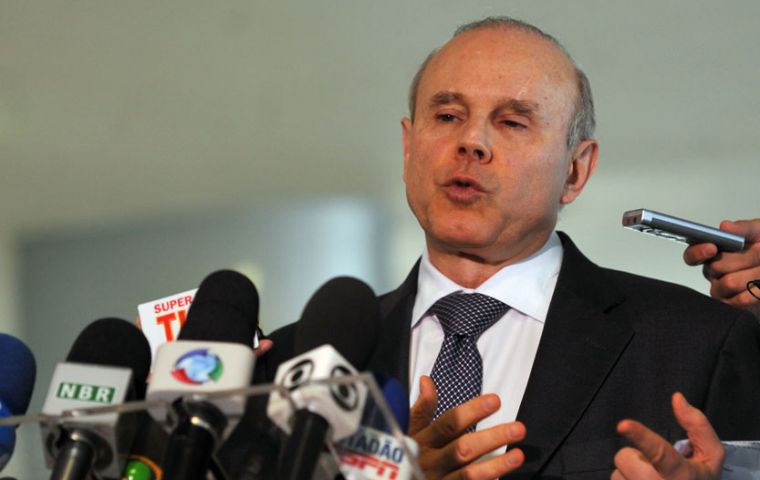 Brazil's economy expanded 1.5% in the second quarter of 2013 compared with the previous three month, exceeding the most optimistic market expectations, official statistics showed Friday. The farm sector fared best, growing 3.9%, followed by industry with 2% and services 0.8% according to the Brazilian Institute of Geography and Statistics (IBGE) website.
Investments rose 3.6% while consumption edged up a paltry 0.3% during the period. Compared with the second quarter of last year, GDP expanded 3.3%.
"The reduction of inflation and the resumption of growth, all this is beginning to dissipate the grey clouds that had gathered over our country," Finance Minister Guido Mantega said at an event in Sao Paulo.
The Brazilian economy grew an anemic 0.9% in 2012. This year, the government and the International Monetary Fund are banking on 2.5% GDP growth while market analysts are forecasting 2.2%. In 2011, the country posted 2.7% GDP growth after a sizzling 7.5% in 2010.
Meanwhile, the Central Bank pressed on with its efforts to rein in inflation, which reached 6.27% on an annualized basis in July, close to the 6.5% upper limit of the government target. On Wednesday, the bank raised its benchmark interest rate half a percentage point to 9%.