Brazilean production in all four industry categories down in July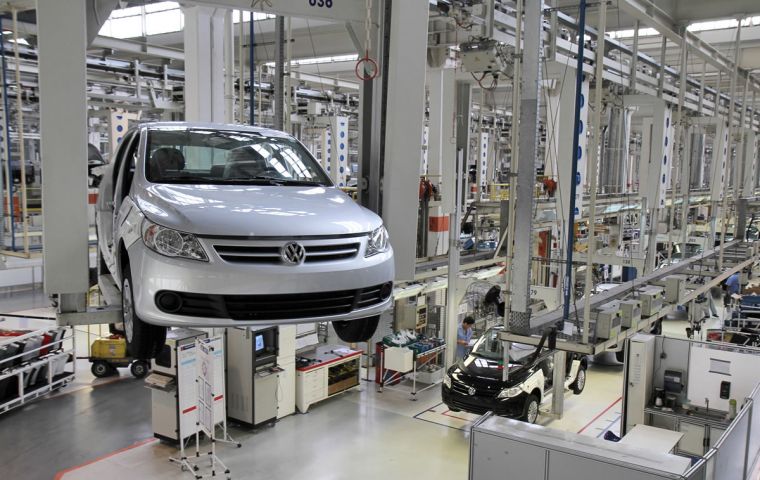 Brazilian industrial output was down 2% in July from June this year. The information was released this Tuesday in the Monthly Industrial Survey by the Brazilian Institute of Geography and Statistics IBGE.
The decline took place in all four industry categories, especially durable consumer goods, down 7.2%. Production of capital goods (machinery and equipment used in manufacturing) was down 3.3%. Semi-durable and non-durable consumer goods production was down 1.5% and intermediate goods production (industry inputs) was down 0.7%.
On the other hand, compared with July 2012, production was up 2%. Output also increased year-to-date through July (2%) and in the 12-month period ended July (0.6%).
As a consequence Brazil's Real declined contracting more than forecast in July and damping expectations for economic growth in the third quarter.
The currency depreciated 0.9% to 2.3979 per US dollar in early trading in Sao Paulo, approaching the four-year low of 2.4543 set Aug. 21. Swap rates due in January 2015 climbed six basis points, or 0.06 percentage point, to 10.57%.
"The number shows the new quarter started on the wrong foot" Flavio Serrano, senior economist at Banco Espirito Santo de Investimento SA in Sao Paulo, said. "The industrial data confirm GDP will slow in the next quarter".