New highway in clogged-Brazil opens more possibilities for grain exports
Thursday, October 17th 2013 - 21:09 UTC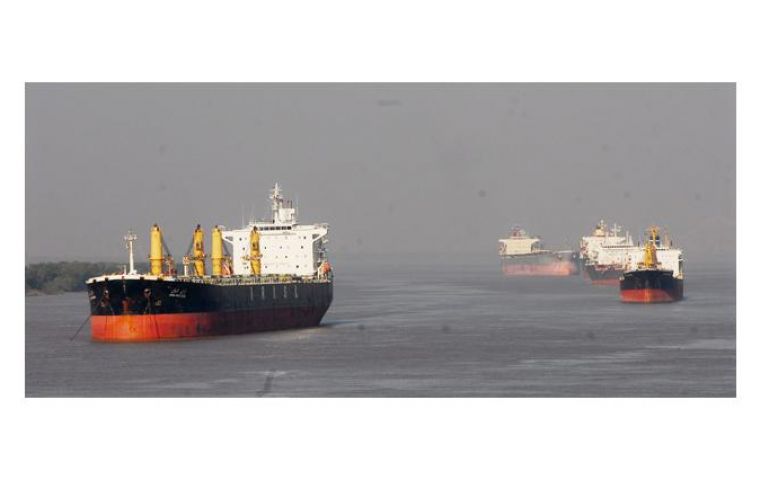 A highway, decades in the making, will finally open in Brazil offering a shortcut through the Amazon jungle to north-eastern waterways for the growing corn and soybean trade. The BR-163 highway connecting Mato Grosso state's soy belt to two key river ports will boost grain exports by some 3 million tons next year, offering a bit of relief to congested ports in the southeast, where most shipments originate.
At one of those northern ports is a new terminal owned by global trader Bunge. At another is a decade-old facility run by rival Cargill, which is angling to quadruple exports through the area in the coming years.
Both look set to face even more competition as other companies make plans to build terminals across the sprawling northern waterways, using a mix of road and barge logistics to get Brazil's expanding harvests to market.
However BR-163 with its 1,385-kilometers won't be entirely paved in Para state for a few more years. Sink-holes already abound, making it a fraught journey, even for truckers accustomed to Brazil's rutted roads. But it is now considered passable, and for the first time in years, Brazil's overstressed transport grid has a new route.
"We've been exporting through the wrong route, to Santos and Paranagua," said Carlos Favaro, president of Mato Grosso soybean association Aprosoja, referring to the ports on the southern coast. Ships there had to wait for 60 days to load grains last year and some frustrated buyers cancelled orders.
Northern flows are already gathering pace. In August, 14% of the corn shipped from Mato Grosso, or 280,000 tons, left through the Port of Santarem on the Amazon River according to Mato Grosso state's farm research institute, up from next to nothing in 2012.
With the new highway humming, freight costs to Santarem could fall by a third next year, Aprosoja says.
Many farmers have been waiting for the BR-163 to be paved since they migrated to Mato Grosso, deep in South America's interior, from southern Brazil more than 30 years ago.
The government knows that shipping more grains through the main two ports in the southeast is no longer viable in Brazil, now the world's top soybean exporter. Last year roads were so clogged that some chose a 1,600-kilometer detour to the far southern port of Rio Grande.
To solve the problem, in May Brazilian Congress passed legislation to allow private firms to invest in public ports, many located in the northeast. No one knows the area's potential and challenges better than Cargill, which for about 10 years has operated the only grains terminal in Santarem.
Until recently, Cargill trucked almost all of its soy west from Mato Grosso, away from the eastern seaboard, 1,500 kilometers to the small river town of Porto Velho, Rondonia, where it is loaded on barges that then sail east to Santarem, and on to the Belem port on the coast. But the BR-163 will give the company a more direct route north to Santarem.
Usually, Cargill moves about 1.3 million tons of grains through Santarem, almost all from Rondonia, but in 2014 that amount could be about 2 million tons due to the increase in road capacity from Mato Grosso, he said.