Business climate in Latam receives 'unfavorable' assessment from Brazil's leading foundation
Thursday, November 14th 2013 - 18:30 UTC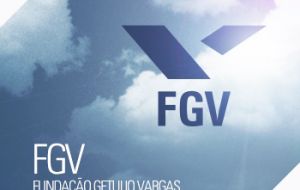 The business climate (ICE) in Uruguay was down in the third quarter of the year, which means the country dropped from position 5 to 7 in the ranking of the eleven economies contemplated in the index elaborated by the Brazilian Getulio Vargas Foundation and Germany's respected IFO.

Uruguay's ICE went down from 5.3 points to 4.8 in the previous quarter. At the same time Ecuador ICE remained at 5 points and Chile improved from 4.4 to 5.2. This meant Uruguay's ranking dropped from position 7 top 5 out of eleven.

The drop in Uruguay is attributed to a significant fall in the current situation index ISA, from 6.5 to 5.6 points and a slight slide in expectations for the next six months, from 4 to 3.9 points.

With this score Uruguay is in the 'depression' category since the expectations index is less than 5 points and the current situation is above that threshold. Chile and Ecuador share that condition while Argentina is in 'recession' and Brazil in 'recovery'.

Nevertheless Uruguay ICE remains above the regional average. Latin America's index remained at 4.4 as in the previous quarter because of a drop in ISA from 4.5 to 4 and an improvement of the IE from 4.3 to 4.8.

"Despite the improvement in expectations, both indexes remained below the historic average of the last ten years, at the 'unfavorable' assessment zone".

The ICE index is done on the basis of a survey of 137 experts from the region.

The survey also included questions on what are considered the main problems inhibiting current economic growth in the region. Replies: lack of international competitiveness; lack of confidence in government policies and the shortage of qualified labor.

"This is not a good signal since investments depend on confidence in government policies", concludes the report.