Deforestation in Brazilian Amazon increased by a third over the past year
Saturday, November 16th 2013 - 06:54 UTC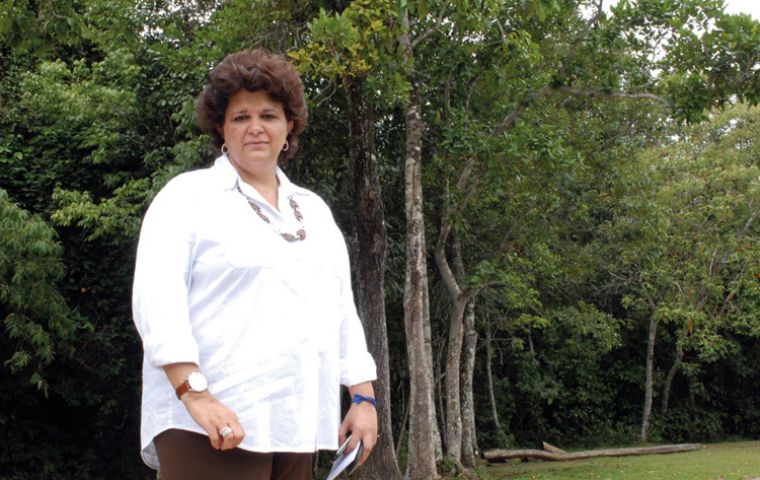 Deforestation in the Amazon increased by nearly a third over the past year, according to Brazilian government figures released this week, confirming a feared reversal in what had been steady progress over the past decade against destruction of the world's largest rainforest.
Satellite data for the 12 months through the end of July showed that deforestation in the region climbed by 28% compared with a year earlier. Although scattered, the total land cleared during the period amounted to 5,843 square km, an area almost the size of the US state of Delaware.
The figure, boosted partly by expanding farms and a rush for land around big infrastructure projects, is the second-lowest annual tally since Brazil's space agency began tracking deforestation. But it fulfilled predictions by scientists and environmentalists, based on preliminary figures compiled through the year, that destruction was on the rise again.
"You can't argue with numbers," said Marcio Astrini, coordinator for the Amazon campaign at the Brazilian chapter of Greenpeace, the environmentalist group. "This is not alarmist - it's a real and measured inversion of what had been a positive trend."
Brazil tracks the amount of land cleared each year as part of its efforts to protect the Amazon, a Western European-sized jungle that is an abundant source of the world's oxygen and fresh water and considered by scientists to be a crucial buffer against climate change.
Izabella Teixeira, Brazil's environment minister, dismissed criticisms that government policies had led to the increase. She pointed to the long-term decrease in deforestation over the past decade and said the overall trend was "positive."
The government's goal, Teixeira told a news conference in Brasilia, "is to eliminate illegal deforestation in the Amazon".