Jaguar-Land Rover to build manufacturing plant in Brazil
Monday, November 25th 2013 - 07:39 UTC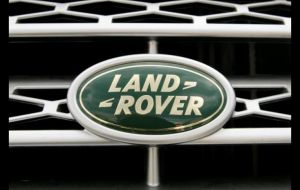 Jaguar Land Rover plans to build a 500 million dollars manufacturing plant in Brazil, the O Globo newspaper reported on Sunday. The daily wrote that the Rio de Janeiro factory will be the company's second production facility outside Britain, in addition to one China. It also has an assembly plant in India.
The new plant will have the capacity to build some 50,000 vehicles per year, and is expected to generate around 1,000 jobs.
O Globo reported that Jaguar Land Rover hopes to take advantage of rising consumer demand in Brazil, where the middle class in growing and where incomes have been on the rise.
So far this year, the company has sold 9,000 cars in Brazil, an increase of 30% over the same period last year