Operational costs in Argentina and Brazil threaten the South Atlantic cruise industry
Monday, November 25th 2013 - 15:55 UTC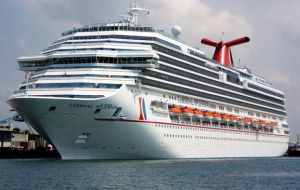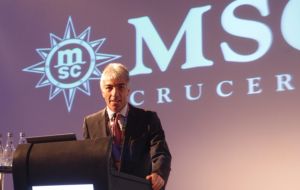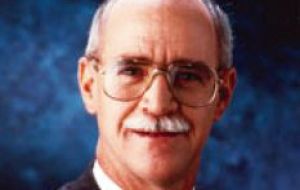 The high operational costs in the ports of the region is having a negative impact for the cruise industry and some of the companies have already withdrawn vessels from the South Atlantic routes, warned Mediterranean Shipping Company, MSC and Royal Caribbean during a regional conference on the industry sponsored by Uruguay's Ministry of Tourism.
"The high cost of operations and inadequate port facilities has meant that traffic has not increased significantly despite the potential of the region", pointed out Mike Ronan, Royal Caribbean vice-president for government relations with Latin America, the Caribbean and Asia.
More specifically in Punta del Este, Mr. Ronan underlined some inconveniences generated because vessels have the obligation of contracting local tenders for the transport of passengers.
"We're not talking about taking business away from the locals, but rather how we can address it in such a way that it is most effective for the country and for the visitors", added Ronan.
However the Royal Caribbean official anticipated that this season the number of visitors landing in Montevideo and Punta del Este should be similar to that of the previous season.
MSC was optimistic about business, although they are not sure about the following season.
"Summer is looking good for us. In the two markets that feed Uruguay, the Argentine and the Brazilian, we are growing 40% and 25%. Unfortunately market prospects are not that good. Argentina is stalled and Brazil is sliding back. But the total number of cruise tourists for this summer should be similar to that of last year. We are bringing 40% more but for the whole industry that is not the case", said Roberto Fusaro, MSC Director.
"The drop in the market is not because of a reduction in supply. It's not the fault of Uruguay which has done a lot of things to improve facilities, but conditions in Brazil and Argentina when it comes to costs and infrastructure makes it quite difficult to operate at a profit. That is why some companies have decided to reduce capacity by sending less vessels", added Fusaro.
MSC is operating this season with four vessels, of greater size but they are not be able to operate in the River Plate given the limitations imposed by Argentina. "They won't let us operate these vessels in the access channel to the main water ways (Paraná-Paraguay). They tell us that these vessels could block the passage of other ships", said Fusaro.
Ronan pointed out that Buenos Aires is the most expensive port in the world, to the extreme that an only cruise vessel must pay 300.000 dollars. "In the case of Splendour they charge us 90.000 dollars for navigating the access channel and another 20.000/30.000 for each pilot, and sometimes they force us to take two pilots" in reference to Buenos Aires terminal costs.
Ronan said that because of the strength of the region's economies, South America has become an attractive market to 'capture' tourists for cruise lines. However he warned that there are similar regions in the world such as Asia and Australia "which are competing for a larger share of the world market".
"We need to improve infrastructure to optimize landing and boarding and procedures for those passengers in transit. We also need to reduce operational costs which are excessively high and which tend to increase at last moment and with no previous adequate notification" claimed Ronan.
Nevertheless Ronan had words of praise for the current dredging of the port of Montevideo and the improved operational conditions for cruises calling in Uruguay's capital.
The Royal Caribbean official finally challenged Uruguayan business people. "There are a lot of services, and opportunities, which few people seem to realize. For example the elimination of garbage from onboard, the recycling of some products generated in the vessels. There are tens of opportunities that might interest local businesses, because we need a lot of services. It's not only supplying the vessels: for example we have tens of pianos on board and we need people who can fine tune them; the cruise industry is more than selling food and drinks, it's mostly services", underlined Ronan.