Mujica questions Argentine trade policies towards Mercosur that "take us back to the sixties"
Friday, November 29th 2013 - 07:44 UTC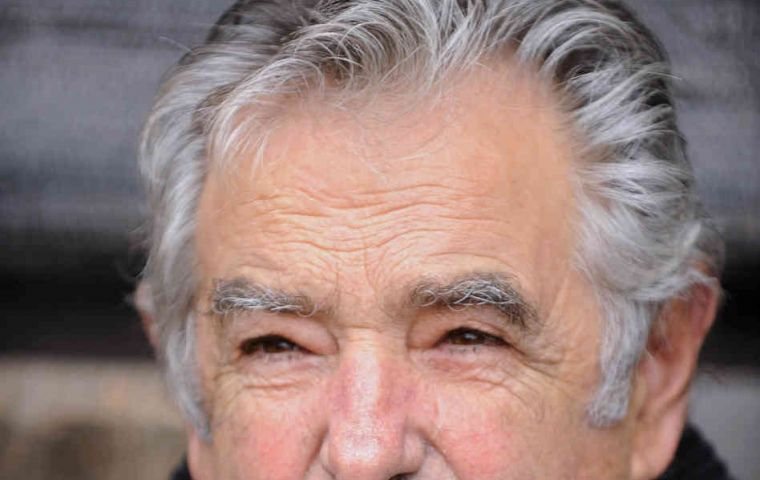 Uruguayan president Jose Mujica again questioned Argentine president Cristina Fernandez administration trade policies which he said take us back 'to the sixties, when everybody locked in', and in effect deny Mercosur and harm other members.
"Argentina has a development model, but from the sixties. They have a right to have a model but this one does not solve problems it makes them worse", said Mujica in an interview with Zero Hora, the most influential newspaper from the south of Brazil.
"I could understand this policy if it involved the whole of Mercosur, but closing in to Mercosur members it looks as if Mercosur does not make sense any longer", pointed out the Uruguayan leader in reference to all the obstacles imposed by Argentina to bilateral trade, including ports.
Mujica said that despite the fact that Uruguay and Argentina are partners and members of Mercosur, there is no margin for a member to intervene in decisions that belong to the autonomy of a government.
Argentina and Uruguay again clashed over the UPM pulp mill on the shared River Uruguay when Mujica authorized the plant to increase annual production by 200.000 tons subject to further environmental safeguards. The measure made Argentina furious which demanded a roll back and threatened with taking the dispute again to the International Court of Justice in The Hague.
Since Uruguay did not yield, Argentina started to implement trade and maritime traffic obstacles. But in contrast with Argentina, Brazil protects the bilateral relation with Uruguay, and is most helpful, said Mujica.
"One of the things that history has always taught us from the time of the colony is that Buenos Aires interests are closely linked, politically and economically with the port of Buenos Aires, and they have always had a clear confrontation attitude towards the port of Montevideo" underlined Mujica.
He added that "it's an ongoing struggle that in times of globalization and when the world is creating blocks even over traditional countries, it's a history we should be able to overcome with intelligence".
Finally "we do not share the vision that a country to defend its people's legitimate rights has to affect other Mercosur members; we should look for joint solutions, for integration solutions".