Argentine central bank admits 'serious loss of reserves', which stand at 30bn
Wednesday, December 4th 2013 - 02:50 UTC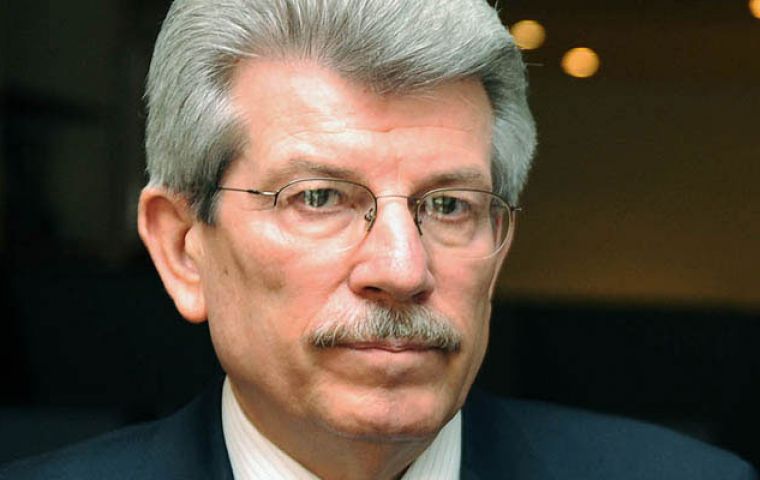 The newly appointed head of Argentina's Central bank Juan Carlos Fábrega admitted that in the last few months "loss of international reserves" has been serious, but "we are working to correct the situation".
Fábrega made the revelation before the Senate committee that discussed and approved his nomination.
"Clearly we are coming out of months of great losses of reserves, serious losses but we are working to correct the situation", said Fabrega.
"However even when we are determined to work to stop the drain of reserves, and analyze the causes, today I can say we have 30 billion dollars in reserves", underlined Fábrega.
The new chairman also pointed out that central bank reserves have been used "to face payments" of sovereign debt to the tune of over 42 billion dollars, which started with the cancellation of all commitments with the IMF, 10 billion dollars.
Nevertheless he added that "the overall sovereign debt in foreign currency has diminished considerably as a percentage of GDP" and only represents 25.8%, which he described as "a good piece of news from the point of view of our payments schedule".
Although Fábrega did not reveal many details of government policy, on Tuesday, AFIP tax bureau increased the 20% high premium Argentineans were forced to pay when travelling abroad to 35%, which in real terms imposes a serious monetary limit to travelers overseas since the price of the US dollar climbed from 6.19 to 8.35 Pesos.
Likewise cabinet chief Jorge Capitanich announced Planning Minister Julio De Vido will be going on a mission to Russia, China and Brazil to analyze 15 infrastructure projects that will account for 20 billion dollars in foreign investment.
And on Monday Capitanich called on farmers "not to speculate" by holding on to soybeans since the international price is falling. "We believe there are anywhere between 6.5 and 10 billion dollars of soybeans still to be traded".