Fitch creates an Argentine/Uruguay domestic credit rating branch: FIX-SCR
Wednesday, December 4th 2013 - 01:22 UTC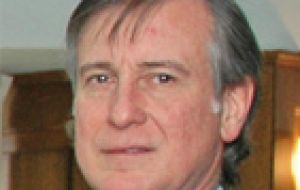 Fitch Argentina announced this week that industry pioneer Douglas Elespe has become its CEO/Managing Director and new venture partner, and will lead the company's shift to an Argentine and Uruguayan domestic credit ratings business focus under the new name FIX-SCR. The financial terms of the transaction are not disclosed.
'We will take the know-how, quality and strength of Fitch and focus on the dynamic Argentine and Uruguayan markets, which offer unique opportunities that are best met by nimble companies with dedication and flexibility. We are excited to turn all our attention to these domestic markets, focusing our analytical emphasis, and continuing to promote compliance with domestic and international regulations,' said Elespe. 'I am excited to be part of such a prestigious team and look forward to our continued partnership and future successes.'
Currently undergoing the registration process, FIX-SCR will be better placed to serve the needs of local investors, issuers and regulators in the Argentine and Uruguayan markets, building on Fitch Argentina's strong reputation for quality and integrity.
'We are delighted to have Douglas join our team and are excited about the many benefits this new partnership, and new corporate direction, will bring to the Argentine and Uruguayan markets.
Under Douglas' leadership, we are confident this new Fitch affiliate will continue to serve these markets effectively and reliably for many years to come,' said Alejandro Bertuol, Managing Director and Fitch Latin America Southern Hub head.
All assigned national Argentina and Uruguay ratings currently under the Fitch name will continue under the new name of FIX- SCR once the registration process is completed. International ratings of Argentine and Uruguayan banks, corporate and other entities, which will be assigned outside Argentina and Uruguay under the Fitch Ratings brand, will continue to reflect Fitch's global policies and procedures.
Elespe is Deputy Director of University of Buenos Aires' Law and Economics Master's degree program. He is the former President and CEO of Moody's Latin America and held various roles in the US, Venezuela, Brazil and Argentina for Thomson Financial Services, M B W, and The Royal Bank of Canada. Elespe holds a JD and PhD from the University of Buenos Aires, and an MBA from the Universidad Catolica de la Plata. He is a board member of the Center for Financial Stability.