Falklands to cash 146m dollars from tax on farm-out deal in oil industry
Wednesday, December 18th 2013 - 16:46 UTC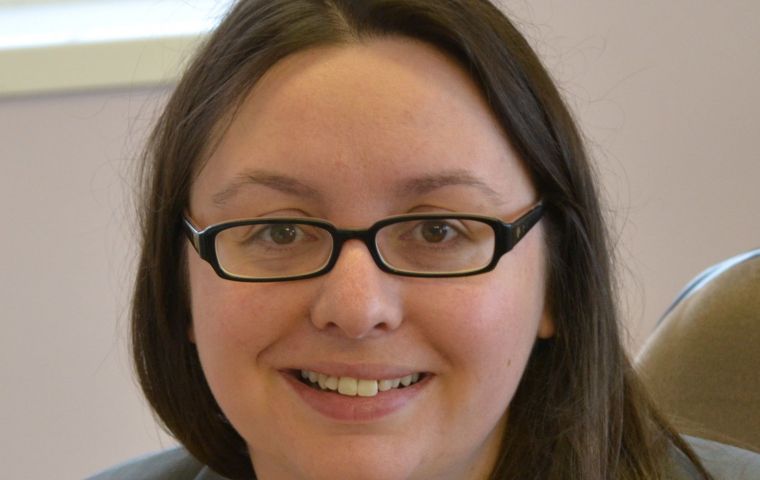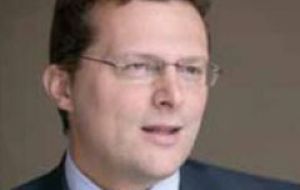 An agreement has been reached between the Falkland Islands government and Rockhopper Exploration regarding tax arising from the Sea Lion farm-out to Premier Oil, an operation involving a billion US dollars, and which according to the settlement generated a credit of 146m dollars for the Islands Treasury.
The announcement was made public in two different releases from the Falklands government and Rockhopper Exploration and refers to the Capital Gains Tax, CGT, controversy as a result of the farm out to Premier Oil of a 60% equity interest in its Sea Lion discovery, the first commercial proven oil deposit in Falklands waters and which is expected to begin production in 2017/18
Falklands Commissioner of Taxation Nicola Granger said: "The Treasury welcomes the successful completion of discussions with Rockhopper Exploration PLC over the sum payable to the Falkland Islands Government Treasury resulting from its sale of a 60% stake in the Sea Lion oil field to Premier Oil in 2012".
"The Falkland Islands Government and Rockhopper Exploration have now agreed in principle that the total tax payable is 146 million dollars with payment split into two tranches, the first of 42m due immediately (the majority of which has already been received) and the remainder payable alongside the first royalty payment on oil production".
Finally the release underlines that FIG remains committed to maintaining its stable and competitive top quartile fiscal regime for hydrocarbons development.
"FIG sees this agreement in principle with Rockhopper Exploration as an important milestone that reflects its ambition and firm commitment to provide a reliable framework for sustainable long term oil industry investment in hydrocarbons exploration and development within the Falkland Islands."
Likewise Rockhopper said it had reached an agreement with FIG, in principle regarding the timing and quantum of the CGT liability.
Following extensive discussions, the parties have now agreed in principle that the total CGT payable is 146m with payment split into two tranches. The first payment, due immediately, equates to 42m, of which Rockhopper paid 39m in June 2013.
The second payment equates to 104m and will now be paid at the same time as the first royalty payment to FIG from oil production at Sea Lion. The liability is to be settled in GB£ at the exchange rate prevailing at farm out completion of $1.6134/£.
Sam Moody, CEO of Rockhopper, commented: 'I am pleased that we have now reached agreement with FIG and that the uncertainty over the quantum of CGT Liability is now resolved. This is an important commercial milestone for Rockhopper as we drive the Sea Lion development forward with our partner'.
In July 2012 UK Premier Oil announced a 1 billion dollars deal to farm in and develop Rockhopper oil and gas discoveries in the Falkland Islands. The terms of the deal included paying an initial 231 million dollars in cash as well as providing around 770 million to help build infrastructure for the development of the Sea Lion field 2010 oil discovery in the north Falkland basin.