After fifty years Cubans can now buy and sell cars, but for most non affordable
Friday, December 20th 2013 - 06:35 UTC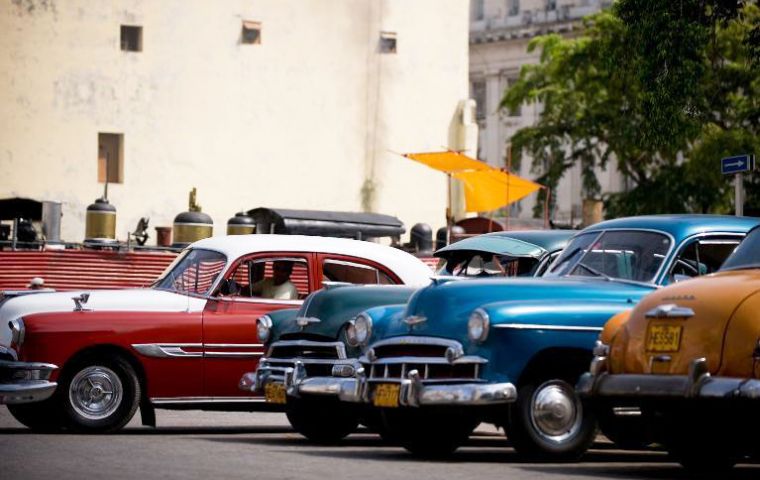 Cubans will be able to buy new and second-hand cars from state-run retailers without a permit under new rules approved by President Raul Castro's government. The measure, announced Thursday by the official media, is another step in Castro's plan to "modernize" the island's socialist economy and lift decades-old market restrictions.
Private Cuban citizens are permitted to buy and sell used cars among one another under a 2011 reform, but they still needed a letter of authorization to purchase vehicles from the state, which has a monopoly on retail car sales.
Castro's government, however, now says that mechanism is "inadequate and obsolete" and has become a "source of speculation and enrichment."
In fact, 30% of vehicles purchased from state-run dealerships were resold shortly afterward at a much higher price.
A black market also has emerged for letters of authorization, which are commonly put up for sale on Revolico, the island's most popular classified-ad Web site.
The restrictions will be lifted gradually to give priority access to individuals who obtained letters of authorization but have not yet purchased a vehicle.
The measure, which has not yet been published in the country's official gazette, has sparked varying reactions among Cubans although most wanted to know how much the vehicles would cost.
Granma said "retail prices similar to those seen in (used-car) trades among individuals," a market that is badly distorted and features sky-high prices, would be established.
On Revolico, for example, one seller is asking a whopping 37,000 dollars for a 2011 subcompact KIA Rio, while those advertising the popular Russian Lada model, one of the cars most commonly seen on Cuban streets, want between 10,000 and 20,000 dollars, far above what most Cubans can afford.