Cuba proposes declaring Latam and the Caribbean a Zone of Peace
Monday, January 20th 2014 - 22:07 UTC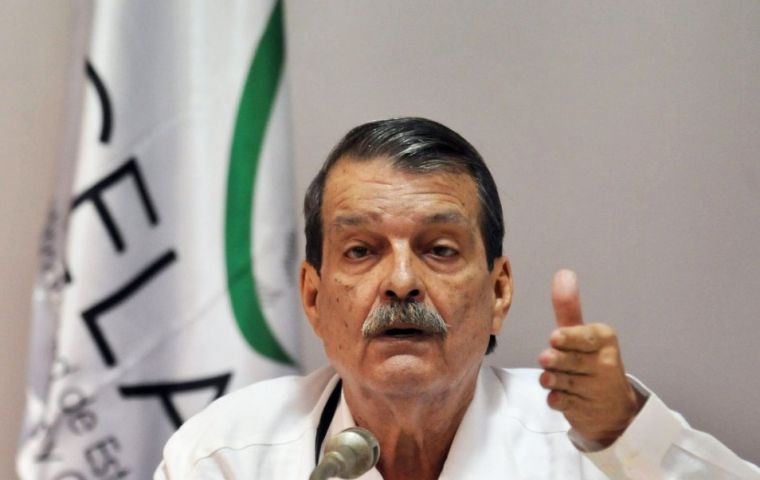 Cuba that is hosting a major regional summit at the end of the month will propose that Latin America and the Caribbean be declared a Zone of Peace, according to reports from the Cuban Foreign ministry.
On 28/29 January, the 33 heads of state and or government which make up the Community of Latam and Caribbean states, Celac, will meet in Havana and address the issue, since it is considered that "Zone free of Nuclear Arms is not sufficient".
"We have the intention and we believe that it is of utmost importance that in this II summit to be held in Havana, we proclaim that Latin America and the Caribbean are a Zone of Peace", Deputy Foreign minister Adalberto Moreno said on Cuban national television.
"For many years now our region is a Zone Free of Nuclear Arms, following on the Tlatelolco treaty (effective since 1969)", said Moreno who recalled that 33 countries of the region have signed and endorsed the accord. But we think it is not sufficient", added Moreno.
"We believe that it is necessary that all heads of state and government from the region reach an agreement that any difference, any conflict, will always be resolved through dialogue, negotiations and that the threat or the use of force, never arrives".
The Cuban proposal is one of 26 special documents under consideration by the experts that are negotiating the package to be submitted to the leaders at the summit, besides the regular 2014 Political Declaration and Plan of Action.
The rest of documents refer among others to the Argentine claim over the Malvinas Islands; rejection of the US embargo on Cuba; war on terrorism; transforming the region and cultural policies, "plus a huge range of issues that are already very advanced in the negotiation process", concluded Deputy minister Moreno.