Yellen is sworn in as chair of Federal Reserve; Bernanke returns to academia
Tuesday, February 4th 2014 - 09:00 UTC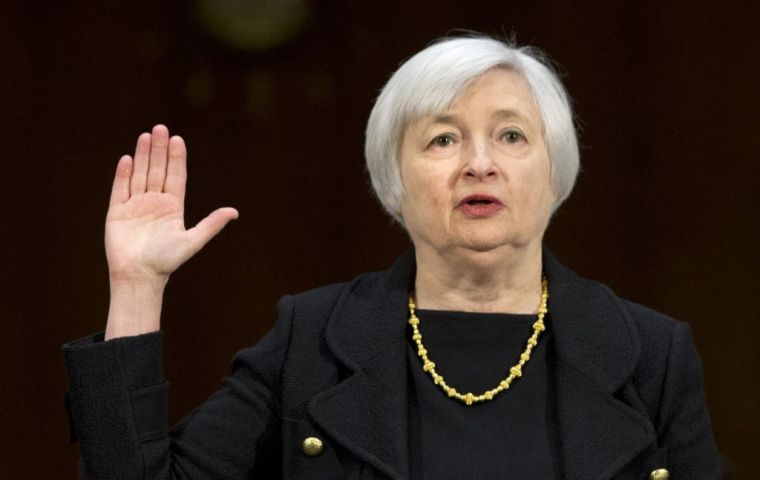 Janet Yellen on Monday was sworn in as chair of the Federal Reserve, the US central bank, replacing Ben Bernanke in the role. She is the first woman to hold the post at the Washington-based bank.
A respected economist, her main task will be managing the winding down of the bank's bond-buying stimulus program without damaging her country's recovering economy.
Ms Yellen, 67, had been Mr. Bernanke's deputy for three years.
She swore the oath to Governor Daniel K Tarullo in the Fed's Board Room earlier, beginning a four-year term as chair of the board of governors of the Federal Reserve System.
The new governor takes control of the world's most influential central bank.
Its phased reduction, or tapering, of its 85bn-a-month Quantitative Easing (QE) program has already sparked unrest in emerging financial markets.
QE helped keep US interest rates low and has resulted in a large outflow of cash from the US into other currencies, as investors looked for better returns abroad.The tapering has reversed this trend, with a number of foreign currencies falling in value as a consequence.
Ms Yellen is professor emeritus at the University of California at Berkeley, where she has been a faculty member since 1980, specializing in business and economics.
President Obama announced his intention to nominate her for the role of Fed chair on 9 October 2013, then the Senate confirmed her in the position on 6 January.
Her predecessor Mr Bernanke is returning to academia after eight years as Fed chairman, and is joining the Brookings Institution, a Washington-based think tank, as a resident fellow.