Falklands coming Illex season encouraging: 51 licenses have already been taken
Friday, February 14th 2014 - 08:38 UTC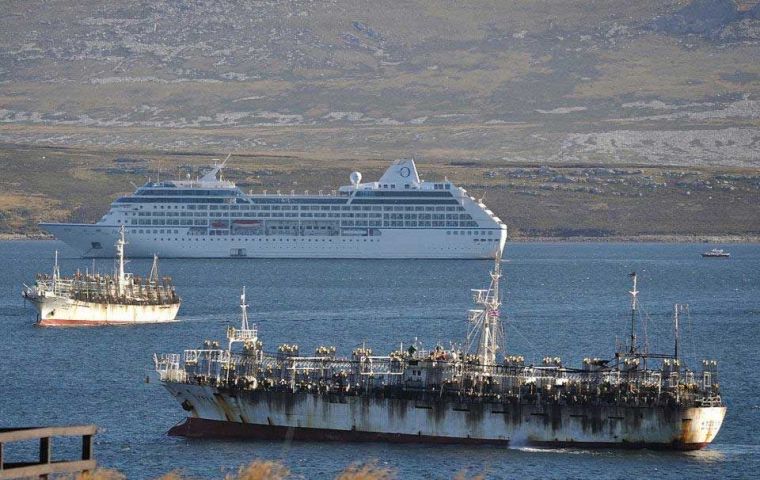 The Falkland Islands coming Illex season has been described as encouraging because out of 100 available jigger licenses 51 have been taken up and £5.6 million has been received so far, confirmed Director of Fisheries John Barton.
MLA Phyl Rendell raised the subject in her portfolio round up in Legislative Assembly recently and described the situation as, "very encouraging."
She warned that Illex was very much, "subject to climatic conditions and the oceanographic conditions," and as such, "we are not there yet."
Speaking to Penguin News Mr Barton expanded saying, "catches can be variable and as a consequence fees have been refunded in some years. It very much depends on how the Illex season develops. There is a significant fleet of jiggers on the high seas some 400 miles north of the Falklands which have been catching Illex throughout January."
Approximately £10.5 million was raised in Illex revenue last year and £9.5 million the previous year.
He also noted that January 2014 had "seen an unusual start to the fishing year with only the longliner CFL Gambler fishing in the zone.
"Whilst activity is often low in January; vessels in port over Christmas or away from the fishery for various reasons, there is usually some level of trawl activity, so fishing grounds have been well rested."