Spain battles Sub-Saharan migrants who managed to break into Melilla
Tuesday, February 18th 2014 - 20:39 UTC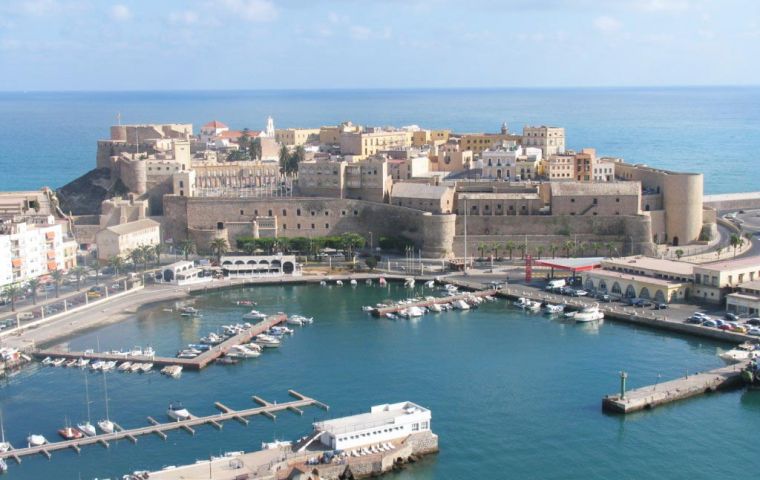 About 150 sub-Saharan migrants managed to enter Spain's north African enclave of Melilla on Monday after a group of 250 stormed a barbed-wire border fence, the Spanish Interior Ministry said. Spanish media showed video of those who got over the fence running down the streets of Melilla shouting "Barca, Barca!" as they headed toward a detention centre.
Eight of the migrants were injured by the barbed wire topping the fence and were treated in a Moroccan hospital, while 58 were arrested after their failed attempt, the Moroccan state news agency reported.
The Spanish city of Melilla lies on the African continent, surrounded by Morocco and the Mediterranean Sea. Migrants hoping to get to Europe camp on the Moroccan side, with several thousand trying each year to enter the city and Spain's other coastal enclave of Ceuta.
At least 14 migrants drowned earlier this month while trying to enter Ceuta by sea after several hundred tried to storm the enclave's border by land.
The autonomous governments of Ceuta and Melilla plan to host a conference on migration to discuss the mounting pressure on their communities of repeated attempts by migrants to enter the enclaves.
Daniel Conessa, the spokesman for the Melilla authorities, criticized the EU's lack of engagement with this problem and said it was "very simple" to condemn from "the comfort of the north" the actions taken by Spain to stem the flow of people across the border.
The comment was a sharp retort to EC Home Affairs Commissioner Cecilia Malmstöm, who last week expressed concern and demanded explanations following reports that Spanish border guards had fired rubber bullets at migrants as they swam toward Ceuta.
Spanish newspaper El Pais reported that there were some 30,000 sub-Saharans looking to reach Europe who are in Morocco.