Argentina's trade balance during January drops to a minimum of 35 million dollars
Saturday, February 22nd 2014 - 06:34 UTC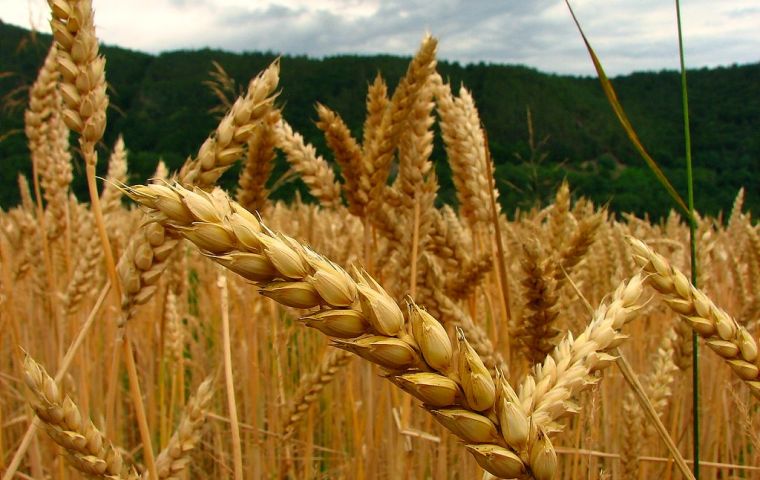 Argentina's balance of trade in January unveiled a small surplus of 35 million dollars, which represents a decrease of 88% comparing the same period in 2013. According to the government stats office, Indec, exports reached 5,3 billion dollars, a retraction of 8%, compared to the same month last year, while imports hit 5.1 billion, a downfall equal 4%, compared to January 2013.
The trade surplus a year ago was 280 million dollars.
According to this year's budget Argentina's surplus should reach 10.4bn dollars, which means it should be achieving an exports over imports figure of 950million dollars every month for the rest of the year.
Despite the very low surplus, a considerable drop in fuel imports (24%) was decisive since during January they totaled 520 million dollars compared to 681million a year ago. Fuel and energy imports because of a policy of high subsidies to consumers and industry has turned Argentina from an oil and gas exporter to a net importer.
By region Argentina had a trade deficit with the Nafta countries (US, Canada and Mexico) of 403 million dollars; 166 million with the European Union and with Asia, 736 million. At the opposite, Argentina experienced surpluses with Mercosur, 228 million; Magreb and Egypt, 262 million and the Middle East, 309 million.
Primary goods represented 16% of exports in January; manufactured goods, 34% and farm produce, 41%, while in imports, 30% intermediate goods; capital goods, 20%; spares and accessories for capital goods, 20%; consumption goods, 12%; fuels 10% and automobiles, 18%.