US Supreme Court rules for British Gas in arbitration case against Argentina
Thursday, March 6th 2014 - 05:38 UTC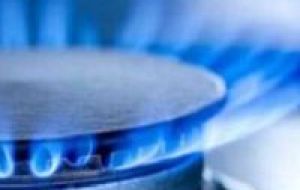 The US Supreme Court ruled on Wednesday for British company British Gas Group Plc in its effort to reinstate a 185.3 million dollars arbitration award against Argentina that a US appeals court threw out.
On a 7-2 vote, the court said the federal appeals court in Washington, D.C., did not show sufficient deference to arbitrators in deciding the case. Justice Stephen Breyer wrote for the majority.
Argentina had said that BG, a natural gas exploration and distribution company, should have sued in Argentina's courts first. BG said it did not want to sue in Argentina courts first because the government there had restricted access to its courts and sought to punish investors that filed lawsuits.
The case concerned whether BG should recover the money on the grounds that a decision by the Argentine government in 2002 to freeze gas prices breached a 1993 treaty between Britain and Argentina.
The treaty was meant to encourage investment by foreign companies such as England-based BG. Argentina imposed the price freeze shortly after it announced in December 2001 a sovereign debt default of roughly 100 billion dollars.
BG challenged the freeze, saying it reduced the value of its roughly 45% stake in Argentina's Metrogas SA. BG sold its stake in Metrogas earlier this year to YPF SA and Integra Gas Distribution LLC.
The International Chamber of Commerce International Court of Arbitration, based in Washington, D.C., concluded in 2007 that because Argentina had by emergency decree restricted access to its courts, it would create an "absurd and unreasonable result" to read the treaty literally and require BG to go through the courts first.
A federal district court judge in Washington upheld the award in a 2011 decision. But a federal appeals court ruled for Argentina a year later, saying that BG should have first tried to sue in Argentina and then wait 18 months for a ruling, as required by the treaty, before resorting to arbitration.