All South American leaders attending Bachelet's inauguration on Tuesday
Monday, March 10th 2014 - 20:57 UTC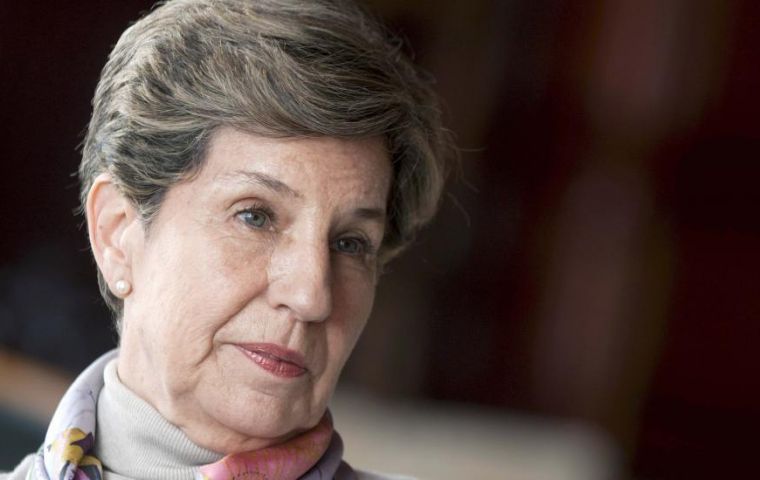 More than 20 countries confirmed that representatives from their governments will attend the inauguration of Chilean president-elect Michelle Bachelet on Tuesday, Chilean Senate leader Jorge Pizarro announced. Leaders from Argentina, Brazil, Costa Rica, Ecuador, Paraguay, Uruguay, Belgium, Mexico, Brazil, Venezuela, Colombia, Haiti, Suriname and El Salvador have confirmed their presence.
The leaders of Bolivia and Peru, Evo Morales and Ollanta Humala, respectively, have also said they will attend, despite their countries' territorial disputes with Chile.
Spain's Prince Felipe, the vice-presidents of the US (Joe Biden) and Nicaragua and officials from Portugal, Croatia, Finland and the Netherlands, along with representatives from the UK (Foreign Office minister Hugo Swire), Italy, Norway and France, will complete the list of foreign dignitaries present at Bachelet's inauguration.
The ceremony will take place Tuesday as of noon local time, in Valparaíso, 135 kilometers away from Santiago and seat of the Chilean congress.
It will be mark the beginning of Bachelet's second term in office, after holding a first term from 2006 to 2010, when she left the government in the hands of current President Sebastián Piñera.
Pizarro also announced that after Piñera hands the presidential sash over to Bachelet, it will be Isabel Allende — a senator and the daughter of late Socialist president Salvador Allende — who will take her oath. Allende will succeed Pizarro as Senate head and will become the first woman in Chilean history to preside over the Upper Chamber.
More than 800 journalists from all over the world will also witness the inauguration.
Pizarro also disregarded the controversy surrounding the attendance of Venezuela's Nicolás Maduro, accused by some sectors of using excessive force against protests in his country, and said "all guests deserve to be treated respectfully and with tolerance."
"Demonstrations are not allowed in this democratic and republican ceremony that seeks to be an expression of pluralism. We expect everybody to stay within those lines and we believe guests will not have any problems," he added.
The visit by other foreign presidents in the region will allow Bachelet to hold bilateral meetings with some of her counterparts, including Brazil's Dilma Rousseff and Uruguay's José Mujica.
Bachelet will also meet with Humala, in a meeting in which the two leaders will probably discuss the implementation of a court ruling by The Hague which set new maritime borders between the neighboring countries.
Piñera leaves office with close to 50% approval, a recent Adimark poll showed, a number that is well under the 84% support that Bachelet had when she finished her first mandate.
The president-elect won a December 15 runoff against conservative Evelyn Matthei with 62% of the votes. During her campaign, she promised to make education free for all Chileans and to promote a tax reform. She will also seek to reform a Pinochet-era Constitution.
But even before taking office, Bachelet's decisions have been subject to criticism. On Saturday, Carolina Echeverría — designated vice-minister of Defence — was forced to resign after human rights and victims' organizations accused her father of torture and rape during the dictatorship.
Previous vice-ministers of Education, Agriculture and National Assets have also been forced out for either their perceived incompatibility with the government's platform or for past run-ins with the law.