UK affairs expert appointed Foreign policy undersecretary at Argentine ministry
Monday, April 7th 2014 - 21:05 UTC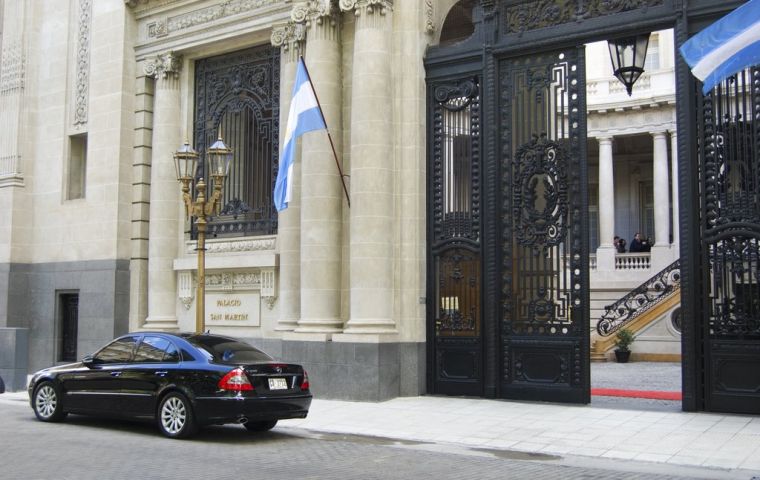 A career diplomat and an expert in UK affairs has been named Foreign Policy Undersecretary at the Argentine Ministry of Foreign Affairs. Maria Carolina Perez Colman replaces Maria del Carmen Squeff who was recently nominated as Ambassador before the French government.
Ms Perez Colman has a Political Science degree and graduated (Silver medal) from the Argentine Foreign Service Institute in 1999. She started working at the International Organizations Desk and from 2004 to 2010 worked at the Argentine embassy in London.
Until recently she was Deputy Secretary of Foreign policy in the Foreign ministry cabinet and as Foreign Affairs Secretary.
Other missions include member of the delegation to the UN General Assembly and Unesco General Conference; she was the Argentine representative in the UN electoral observers mission to Fiji and alternate representative in the Argentine Committee to combat the illicit traffic of cultural assets and representative before the Unesco National Cooperation Commission.
Ms Perez Colman new assignment means she will be responsible for international bilateral or multilateral dealings with North America, Europe, Africa, Africa and Oceania related to political issues as well as the identification and elaboration of Argentine foreign policy objectives.