India, Brazil and South Africa want Argentina to join the BRICS club
Tuesday, May 6th 2014 - 06:32 UTC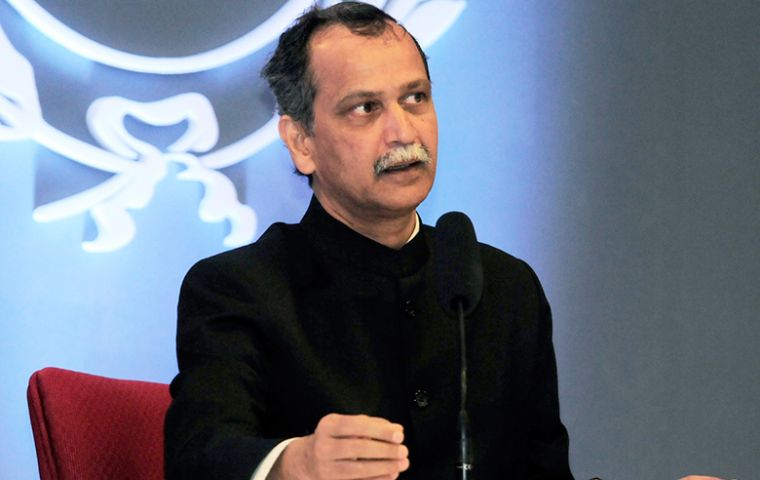 India, Brazil and South Africa are interested in having Argentina join the BRICS group of emerging economies which also includes Russia and China, according to Indian ambassador in Buenos Aires Amarenda Khatua in an interview with Clarin.
The New Delhi ambassador also revealed that he is working to arrange a visit to Argentina for the next Indian Prime Minister, following the BRICS summit in Fortaleza, Brazil scheduled for next 15 July. The Chinese foreign ministry has confirmed that president Xi Jinping will be visiting Buenos Aires on 19 July.
India is currently in the process of electing a new parliament and prime minister, which started on 7 April and will continue until 12 May, given the vastness of the country and the 815 million registered voters. On 16 May the new PM will be known and all indicates that the leading party is Bharatiya Janata, BJP, that supports Narendra Modi, but there is nothing definitive.
"With Argentina we have a tremendous potential in our relations, but both countries have much to work on", said ambassador Khatua, confirming the interest of Brazil and South Africa that Argentina joins the BRICS club.
According to Clarin, Argentina is under pressure from other powers which want her out of the G20, but the country also has sovereign debt problems which BRICS members don't have. Nevertheless and despite those problems "there is a growing consensus to have Argentina" join the emerging economies group.
Bilateral trade in 2013 increased 30% over the 1.84 billion dollars of 2012, with a favorable balance for Argentina because of the soy-oil exports. Apparently when China cooled its purchases of soy-oil and soy-flour India moved in. India supplies mainly chemicals and auto parts.
The last visit of an Indian PM dates back to 1995, when Narashimha Rao arrived in Buenos Aires. However President Cristina Fernandez travelled to India in 2009 opening a chapter of intense reciprocal ministerial visits. Allegedly one of the Argentine 2015 presidential hopefuls, and governor of the Buenos Aires province, Daniel Sciloi and his wife Karina are scheduled to travel to India next September.