Falklands among the best 30 Islands in the world
Saturday, May 10th 2014 - 07:55 UTC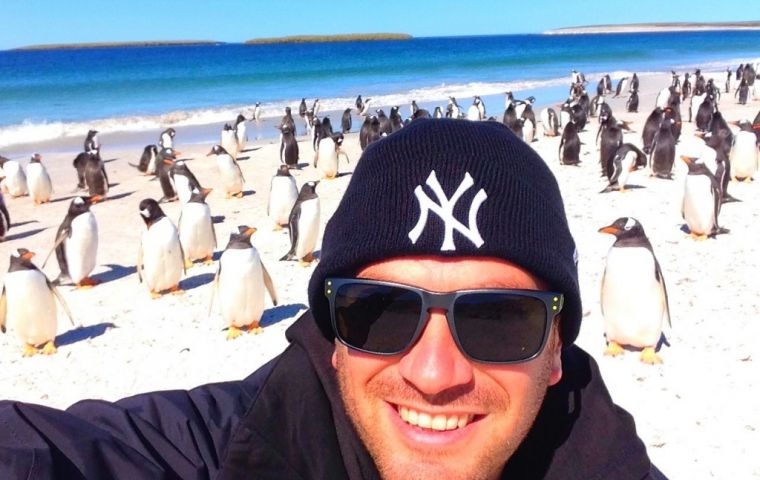 The Falkland Islands has earned eleventh place in a list of the 30 best islands in the world. The list was created by Lee Abbamonte who is the youngest American to visit every country in the world and is recognized as one of the world's most-travelled people.
The 35 year old visited the Falklands last year and promoted the Falklands widely through social media with his penguin pictures which drew a lot of comments especially from people saying he had put the Falklands on their travel map.
Mr. Abbamonte said that what makes an island count as one of the best is based on his experience on the island; with the people, food, scenery, history and overall likability. "It is solely my opinion based on my own personal experiences," he said.
He noted that during his visit to the Falklands he had really liked Carcass and Bleaker Island, however Sea Lion Island was the "crown jewel," of the Falklands for him.
Number one on the list was Lord Howe Island in Australia, followed by Bora Bora (French Polynesia), Maui (Hawaii), Santorini (Greece), Bermuda (UK), Bali (Indonesia), Reunion Island (France), Fernando de Noronha (Brazil), Easter Island (Chile) and pepping the Falklands to tenth place was Madeira (Portugal).