Prison inmate taps into the cellular phone of US ambassador in Uruguay
Wednesday, May 14th 2014 - 02:54 UTC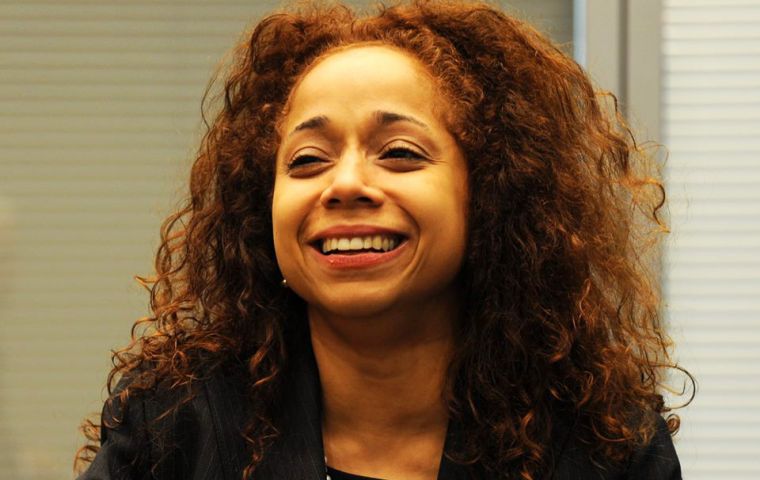 A prisoner in Uruguay tapped into the U.S. ambassador's cell-phone and sent messages to some of her contacts in an attempt to commit a still undisclosed fraud, authorities said Tuesday, although the news was on the media a day before.
Officials said the inmate at the Maldonado prison got Ambassador Julissa Reynoso's voice mail password and gained access to her voice messages.
"Using that, he got access to some messages left by some of my friends. And he was able to — I don't know how — send certain messages from prison to some of my contacts," Reynoso, who is in the U.S. accompanying Uruguayan President Jose Mujica on his official visit, told Uruguay's Canal 10 TV.
Reynoso played down the importance of the information accessed by the inmate, whose identity was not revealed. The channel said the ambassador and the embassy's security officer filed a complaint with Uruguay's interior ministry.
The case was first reported by FM Gente radio station in the southern city of Maldonado. The station said police discovered the inmate had access to the ambassador's phone while investigating him for other frauds committed while in prison.
Maldonado police spokesman Victor Iraola told the Associated Press that the radio station's information was correct, but he declined to provide details because the investigation was still underway.
Police declined to disclose the method used by the inmate to commit fraud using the information gathered from the ambassador's cell-phone.
However ambassador Reynoso said that in effect the intruder got to send some messages to her contacts, but in a few hours they realized it was not her, and warned about what was happening.
Police sources said that the inmate was transferred from the Maldonado prison, which includes a farm and is relatively open to a more rigorous establishment. The investigators are trying to find out how the inmate had access to Reynoso's cell phone pin and operated from her number.