Maduro blames the World Cup for airlines decision to cut flights to Venezuela
Saturday, May 24th 2014 - 07:22 UTC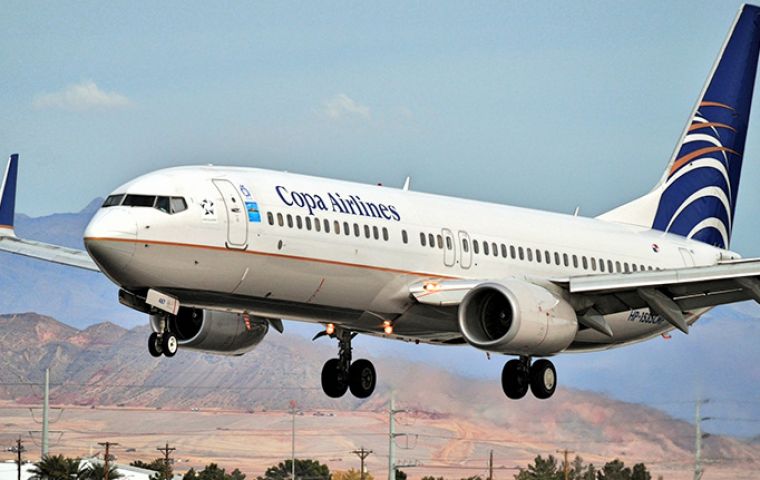 President Nicolás Maduro said the World Cup is to blame for international airlines' decision to cut flights to Venezuela and denied that the move had anything to do with his government's refusal to allow them to repatriate proceeds from ticket sales inside the country.
This month, Alitalia and Panama's Copa Airlines became the latest carriers to cut flights to Caracas. Air Canada, Portugal's TAP and Colombia's Avianca had already reduced frequency or stopped flying to the country altogether.
Although some have cited security concerns, most airlines have acknowledged that restrictions to buy dollars at the official rate have motivated their decision to slash flights. Foreign airlines say they have the equivalent of 4 billion dollars trapped in the country.
Maduro said that "bourgeois" news media opposed to his government are spreading lies about airlines' reasons for suspending flights. Echoing comments a day earlier by Oil Minister Rafael Ramírez, he said carriers aren't abandoning Venezuela but rather temporarily adjusting flight schedules to meet demand for flights to carry soccer fans to Brazil for the World Cup tournament beginning next month.
"Some European airlines have reprogrammed their flights during the World Cup," Maduro said on state television from La Flechera airport in the state of Apure, where he was inaugurating a new domestic air connection with the capital. "They're diverting flights to Brazil."
He did warn airlines, however, that those that leave the country, won't be allowed to come back. "Those that leave in the middle of this economic war won't come back. Venezuela has to be respected," he said.
The International Air Transport Association (IATA) denounced in April that the government was not keeping its promises to offer fair exchange rates.
Venezuela requires airlines to bill tickets in its Bolivares currency and for close to two years the state currency board has denied airline requests to convert ticket sales revenues into hard currency to repatriate the funds.
IATA said that the Venezuelan government had made offers to release some of the airlines' funds, but at lower exchange rates or at a discount, offers that were rejected by airlines.
"Airlines are committed to serving the Venezuelan market but they cannot sustain operations indefinitely if they can't get paid," Tyler said in April.
IATA said the currency controls affected 24 airlines, 11 of which had reduced operations by between 15 and 78 percent over the last year.
Venezuela's state-owned Ipostel was forced to announce this week that it was suspending delivery of international mail, after the company fell victim of airlines' decision to cut down flights.
Maduro also told reporters that the government plans to modernize the country's airlines, starting by state-owned Conviasa. "We will bring the best equipment in the world and will articulate a new strategy" to cover the routes previously covered by international carriers.
He said that Conviasa would also benefit from bilateral agreements with Brazil and France and announced that the flagship carrier will start flying to Italy.