UN urges Vatican to live up to Pope's Francis vow to stamp out child sex abuse
Saturday, May 24th 2014 - 10:13 UTC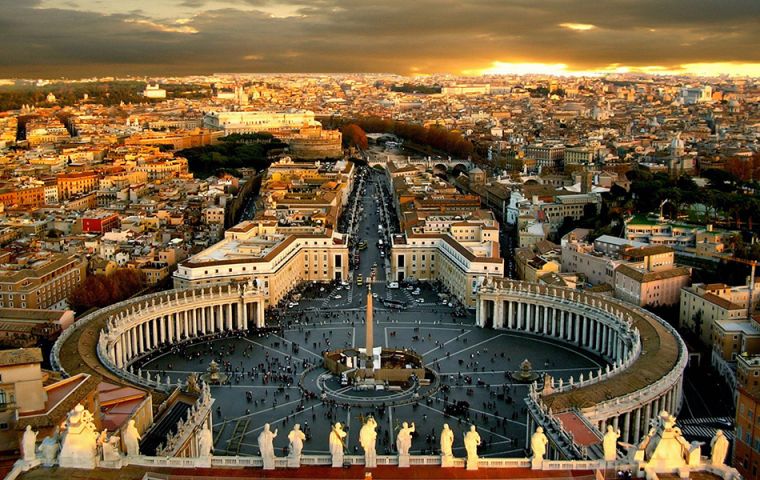 A UN watchdog urged the Vatican on Friday to live up to Pope Francis' vow to stamp out child sex abuse by priests, calling on the Church to ensure violators face justice. Three weeks after grilling the Vatican at a public hearing, the UN Committee Against Torture said the Roman Catholic Church had made progress, but said there are still failings of major concern.
The committee oversees the implementation of a UN convention which bans torture and other cruel, inhuman and degrading treatment.
The Vatican signed it in 2002 but the watchdog urged The Church to take "effective measures" to monitor the behavior of clergy and lay personnel. It also said all Holy See officials must "stop and sanction" abuse if made aware of alleged violations.
In a report, the commission said alleged abusers should be suspended immediately pending investigation to reduce the risk of fresh abuse or intimidation of victims.
It also called for efforts to prevent the transfer to other parishes, whether at home or abroad, of clergy accused of abuse, saying it raised the risk of cover-ups.
Any individual found guilty should be dismissed from the priesthood, and anyone in the Church hierarchy failing to react to abuse claims should face "meaningful sanctions", it said.
Finally, it also urged the Church to ensure that abuse claims were reported to national police.
In a statement, the Vatican acknowledged that the committee accused it of failing to make police reporting mandatory, of "moving clergy to evade discipline and failing to see that victims obtain adequate compensation."
Insisting that such practices were "part of the past", it said it would give the recommendations "serious consideration."
It also claimed the committee had not accused it of violating the UN convention, although the committee's deputy chairwoman Felice Gaer, an American human rights expert, shot that down.
"When the committee addresses a problem and makes a recommendation, it sees the state as not meeting the requirements of the convention," she said.
During the hearing earlier this month, Vatican officials revealed that 3,420 abuse cases had been handled over the past decade by the Congregation of the Doctrine of the Faith, its prosecuting arm, mostly over offences from the 1950s to 1980s.
Of those, 848 priests were expelled from the priesthood, while a further 2,572 were ordered to "live a life of prayer or penance", for example in a monastery.