UK physics professor fired from US university for conviction in Argentina on drugs
Tuesday, May 27th 2014 - 08:48 UTC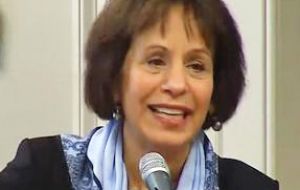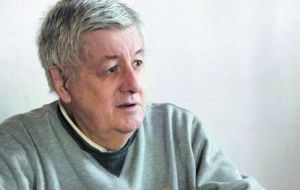 University of North Carolina-Chapel Hill has fired the 70-year-old physics professor who was arrested in 2012 after flying to Argentina to meet the woman who he thought was a former Miss Bikini World and instead was arrested by drug agents after getting entangled in a scheme to smuggle two kilos of cocaine.
Paul Frampton is soon expected to be released from prison in Argentina, where he has been confined since his arrest at the Buenos Aires airport when the drugs were found in the lining of a suitcase that he was carrying.
After his arrest, Frampton, who was the Louis D. Rubin Jr. Distinguished Professor of Physics and Astronomy at UNC, instantly was transformed from superstar particle phenomenologist with three Oxford University degrees to international tabloid fodder.
Chancellor Carol Folt fired him this month for misconduct and neglect of duty, according to a letter to Frampton in care of his Chapel Hill attorney. The letter was released to The News & Observer on Friday after a public records request.
In the letter, Folt said that then-Provost Bruce Carney informed Frampton in 2013 of his intent to fire Frampton and the professor then requested a hearing before the Faculty Hearings Committee. That committee recommended April 25 that he indeed be fired, and Folt reviewed, then accepted, its recommendations.
"I concur that you committed misconduct of such a nature as to render you unfit to serve as a member of the faculty of this University," she wrote.
She also noted that Frampton had tried to retire after the hearings committee had finished its many months of work on the case at his request. She wrote that retirement wasn't possible under university rules and emphasized that he was being fired.
In November 2012, Frampton was convicted of drug smuggling charges by an Argentine court and sentenced to 4 years and 8 months in prison. Under Argentine law, he can be deported after serving half of that, and his friends are expecting him to fly back to the United States in the next few days.
In telephone interviews, Frampton said in 2012 that he had been duped over the Internet by someone claiming to be Denise Milani, a well-known bikini model. Instead of Milani, he was met by a man claiming to represent her and given what he had thought was an empty suitcase to deliver. The real Milani has never been said by investigators to have had any knowledge of the scheme or of Frampton.