Pacific Alliance to hold round of integration 'informative' talks with Mercosur
Monday, June 2nd 2014 - 01:09 UTC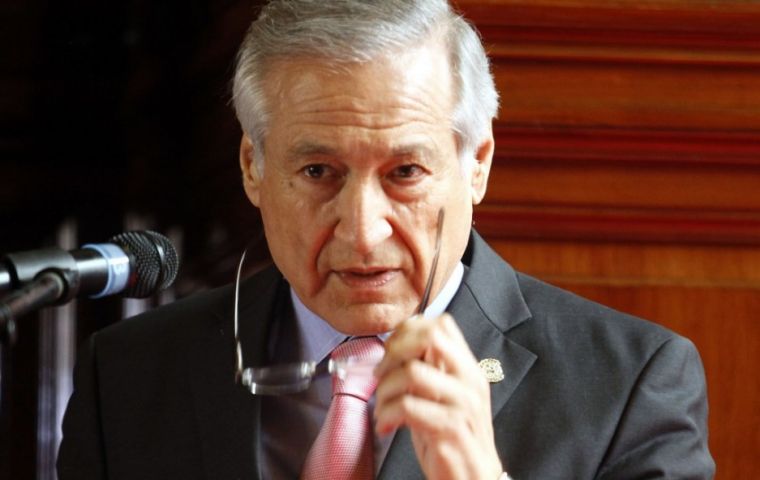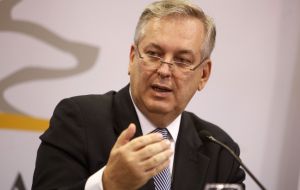 Pacific Alliance members meeting in Mexico agreed to hold an "informative" ministerial round of talks with their Mercosur and associates' counterparts to talk about regional integration. The announcement was done following a closed doors meeting of Mexico, Chile, Colombia and Peru foreign ministers who are preparing the agenda for the next Pacific Alliance summit.
The release did not provide any more details about the initiative or dates of the future meeting with "Mercosur members states and associates and other countries from the region". The announcement is the result on an initiative presented by Chile's foreign minister Heraldo Muñoz to promote dialogue between the Pacific Alliance and the rest of the region.
The government of Chilean president Michelle Bachelet wants a greater role for the Asia-Pacific region in Chile's foreign policy agenda.
The Asia Pacific region "is the horizon of the future and Chile can become the bridge or the port country" for that part of the world, but "this must include Mercosur members, Argentina, Brazil, Paraguay and Uruguay", pointed out Muñoz.
Last February the head of Brazilian diplomacy, Luiz Alberto Figuereido said that Mercosur (Argentina, Brazil, Paraguay, Uruguay and Venezuela) had a special interest in advancing trade integration with the Pacific Alliance through tariff reductions.
"The universe of Mercosur is not exclusive, and on the contrary we want integration with the rest of the region", said Figuereido at the time.
At the XI Pacific Alliance ministerial meeting it was agreed on "a work program with Alliance observer countries, which currently are thirty, plus addressing the areas of coinciding interests with the pillars of the mechanism".
Foreign and Trade ministers from the four countries agreed over the weekend on the agenda for the Alliance's summit scheduled for 19/20 June in Punta Mita, in the Mexican state of Nayarit. At the summit the group's one year chair will be handed to Mexico by Colombia.
Ministers also considered a report on the advance of the group's trade and integration commitments, as well as of the movement of people, services, capital and overall cooperation.
The meeting included foreign ministers from Mexico, Jose Antonio Meade; Chile, Heraldo Muñoz; Colombia, María Angela Holguín and Maria Eda Rivas from Peru, plus trade ministers from Peru, Magali Silva; Colombia's Santiago Rojas and Mexico's deputy Economy minister Francisco de Rosenzweig.
The Pacific Alliance born in 2012 in Chile targets the free circulation of goods, services, capital and people in the four countries. And in the last summit held in Cartagena, the four agreed to a trade protocol which eliminates tariffs on 92% of goods and services among its members.
The block has a population of 200 million, represents 37% of Latam and Caribbean GDP; 47% of the region's foreign trade and has an average growth rate of 4%.