Mexico's Pemex sells its majority stake in Repsol over management disputes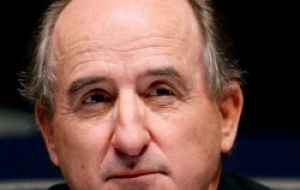 Mexico's state-owned oil giant Pemex has sold the majority of its stake in Spanish energy firm Repsol for approximately 2.2bn Euros with the intervention of Citigroup and Deutsche Bank. Pemex has been a shareholder in Repsol for more than 25 years.
However the relationship has been under pressure since 2011 when Pemex backed a failed bid by Spanish construction group Sacyr to take control of Repsol.
Recently Repsol appointed a chief executive not supported by Pemex.
Pemex, which is Repsol's third-biggest shareholder, sold 104 million shares, or 7.9% of Repsol's total market share. The sale was revealed in a regulatory filing by Repsol.
Mexico's government had suggested a possible Repsol stake sale in recent weeks with a view to investing the funds in new opportunities in Mexico. The country is ending a state oil and gas monopoly that has existed since 1938.
Pemex had criticized the Spanish company publicly over Chairman Antonio Brufau's management, in part due to his handling of the Argentine government's move to nationalize Repsol's YPF unit.
Pemex tried to oust Brufau in 2011.
The tension between the companies escalated, then reached a breaking point last month when Brufau appointed a chief executive officer whom Pemex had not backed. Pemex had long sought a CEO who would balance Brufau's executive power.
Mexican President Enrique Peña Nieto will make his first official visit to Spain on June 9-10.