Jumbo squid catches dispute in Chile; lawmakers admit artisanal fishing should have the upper hand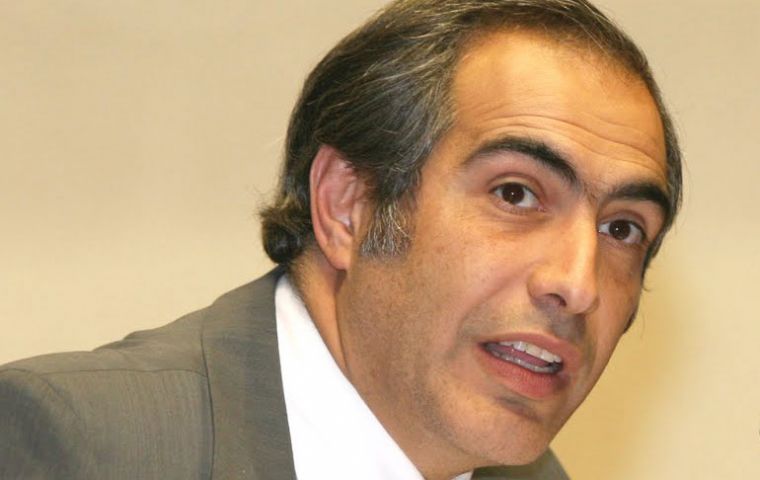 The Government of Chile and the fishing industry engaged in fishing for jumbo squid (Dosidicus gigas) agreed to set a deadline of 45 days to reach a formula to end the "Olympic race" in capturing this cephalopod due to the lack of fisheries quotas between artisanal and industrial sectors.
The agreement was reached during a meeting in the Senate between fishermen of Coquimbo, Valparaiso and Bio Bio regions; Economy Minister Luis Felipe Céspedes; and the head of the Fisheries Under-Secretariat (SUBPESCA), Raul Sunico.
After the meeting, the president of Nuevo Amanecer Federation of Valparaíso Region, Miguel Angel Hernandez, evaluated the results obtained, but considered that the deadlines are too long, given what they have expected.
For Senator Francisco Chahuán, it is necessary for the commitment to be fulfilled because the jumbo squid has become the livelihood of artisanal fisheries. On the agreed deadline, it will be necessary to solve the fractioning of 80% for the artisanal sector and 20% for the industrial sector, reported Radio Bio Bio.
The lawmaker also requested "for the commitments that have been undertaken with fishermen to be met".
"This is an important step and we hope to have a response," said Chahuán.
Meanwhile, Hernandez pointed out that the participation of about 40 leaders in the country "is a good signal in order to achieve a solution to the problem."
The leader stressed "the willingness and the base of what the Government is proposing: that this can be an artisanal hand-line fishery, and that is much valued."
"We are really convinced of the way, we think the terms are very broad, considering that the measure must be discussed at the regional and national council, which means 45 days, I do not know if people will wait that long," he added.
Deputy Daniel Núñez and the President of the National Cuttlefish Coordinator, Pascual Aguilera, also appreciated the commitment of the Government to enact the gear of the resource under the hand-line mode.
"It's an important victory for the artisanal fisheries, which have been very close, and I think this is the beginning, the first step in the review of the Fisheries Act which is tremendously necessary for Chile," continued Nuñez, according to what El Día reported. (FIS).-