At least twenty world leaders will attend the World Cup; eleven the opening match in Sao Paulo
Tuesday, June 10th 2014 - 08:07 UTC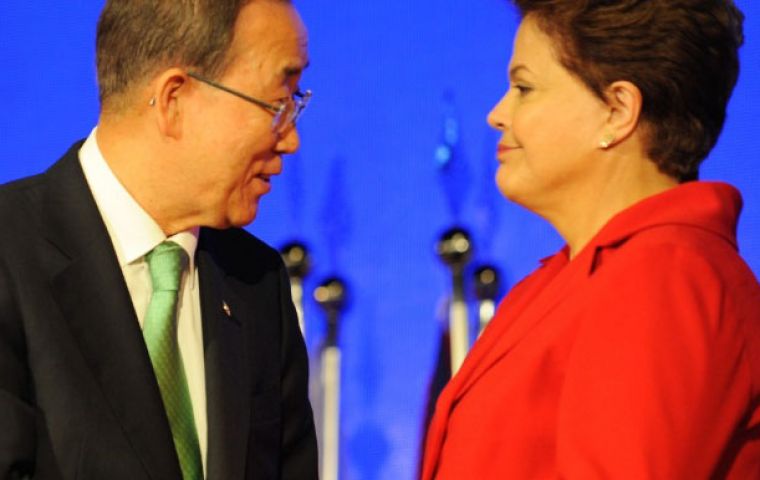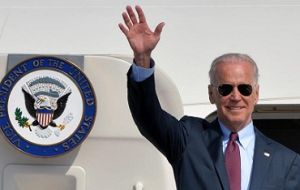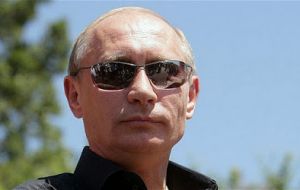 At least eleven heads of state and government have confirmed their attendance at the opening ceremony of the World Cup, next Thursday (12th), in São Paulo, and a total of 20 leaders will be watching World Cup matches.
The first group will watch the first match of the championship alongside Brazilian president, Dilma Rousseff, and United Nations Secretary-General, Ban Ki-moon, according to information from Planalto Palace.
Emir of Qatar, Tamin Bin Hamad Al-Thani, is one of those who have already confirmed the attendance at the match between Brazil and Croatia after the opening party.
Presidents of Ecuador, Rafael Correa; Ghana, John Dramani Mahama; Uruguay, José Mujica; Suriname, Desiré Delano Bouterse; Angola, José Eduardo dos Santos; Gabon, Ali Bongo Odimba; Paraguay, Horacio Cartes and Bolivia, Evo Morales are also coming for the opening.
Croatia will be represented by prime-minister Zorán Milanovic. Chile's president, Michele Bachelet, will watch the opening ceremony and the match between Chile and Australia, on Friday 13th, in Cuiabá, Mato Grosso.
German chancellor, Angela Merkel, will not attend to the opening, but will watch the match between Germany and Portugal, in Salvador, Bahia, on Monday (16th). Likewise, the president of Honduras, Juan Orlando Hernández, will watch his national team's match against France on Sunday (15th), in Porto Alegre.
King and queen of Belgium, Filipe and Mathilde, and the country's prime-minister, Elio di Rupo, will watch the match between Belgium and Russia, in Rio de Janeiro, on Sunday (22nd). Guilherme Alexander, king of Holland, and Maxima will go to Beira Rio stadium, in Porto Alegre, and support their team against Australia, on Wednesday (18th).
Prince of Monaco, Alberto II, will watch two World Cup matches - between Bosnia and Argentina, in Rio de Janeiro on Sunday (15th), and Korea and Belgium, in São Paulo, on June 26th. The United States will be represented by vice president, Joe Biden, in the match between the US team and Ghana on Monday (16th), in Natal. Kenya's president, Uhuru Kenyatta, will watch the semi-final and the final.
Russia's president, Vladimir Putin, who is the host of the next World Cup in 2018, will watch the closing ceremony of the championship, in Rio de Janeiro, on July 13th.
Jordan, though not in the Cup, will be represented at the opening by prince Ali Bin Al-Hussein, brother of king Abdullah II and vice president of the International Federation of Association Football (Fifa) for the Asian continent. He leaves Brazil on Friday (13th), but comes back a month later for the closing ceremony of the championship.
The Algerian delegation will be headed by the president of the Council of the Nation, Abdelkader Bensalah. Also coming to Brazil are the president of the Palestinian Federation of Football and Palestine Olympic Committee, Jibril Alrjoub, on June 7th; president of Oman Football Association, Khaled Bin-Hamad Albusaidy; and president of Qatar Football Association, Hamad Bin Khalifa Bin Ahmad Al-Thani.