China's Yuan gaining ground as world currency even for the US
Wednesday, June 11th 2014 - 01:54 UTC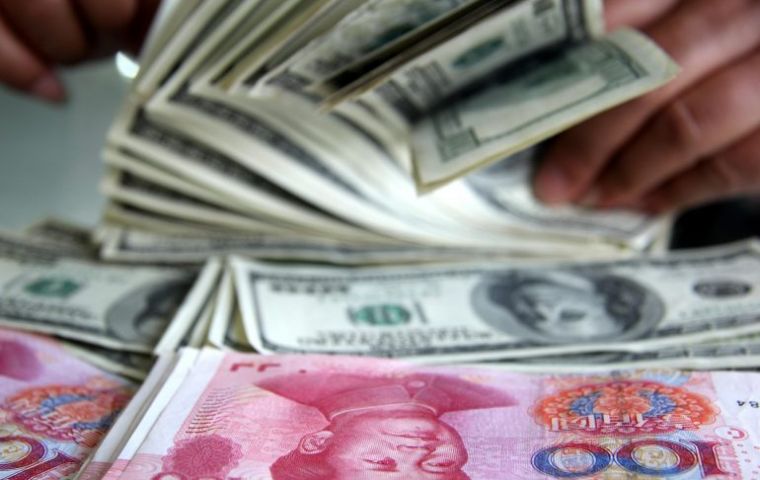 SWIFT's Tracker for the Chinese currency (Yuan or Renminbi, RMB) shows that United States' Yuan payments value increased by 327% between April 2013 and April 2014, placing the United States at number three 3 in the world for payments value, excluding China and Hong Kong.
In April 2014, 2.6% of total RMB payments value was carried out via the United States, up from 1.3% one year ago. Singapore remains in the top position followed by the United Kingdom.
"The growing adoption of RMB payments in the United States to China/Hong Kong corridor is a significant milestone that further promotes the cross border use of the currency", says Michael Moon, Head of Payments, Asia Pacific, SWIFT.
"Although the corridor remains dominated by the US dollar, data suggests that the United States is increasingly using the RMB to support its corporations that want to reach more suppliers in mainland China. This is good news for the internationalization of the RMB as a world payments currency".
RMB payments value in the United States to China/Hong Kong corridor grew 229% between April 2013 and April 2014 and accounted for 2.4% of all payments value as of 30 April 2014.
Overall, the RMB held its position as the seventh-ranked global payments currency and accounted for 1.43% of global payments, a slight decrease from 1.62% in March 2014. At a global level, all currencies increased in value by 0.6% during the month of April.