US Council of Foreign Affairs supports Argentina, blasts Judge Griesa
Thursday, June 26th 2014 - 05:12 UTC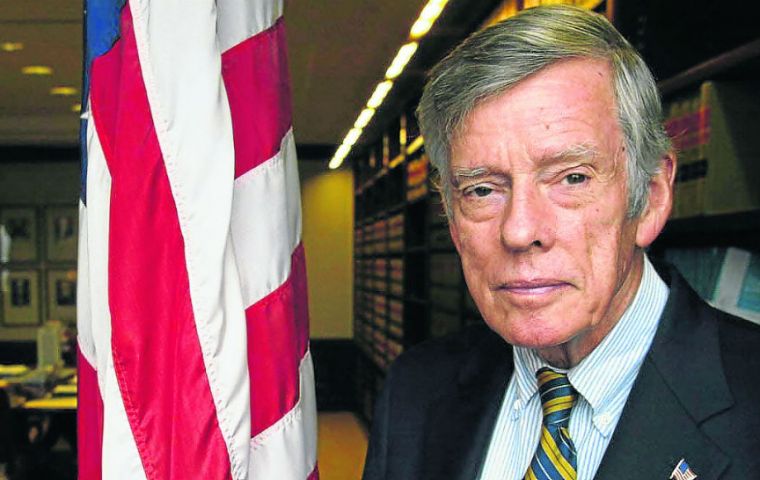 The Council on Foreign Relations, one of the most influential private organizations in US Foreign Policy, questioned the US Supreme Court for rejecting Argentina's appeal in its legal dispute with the so-called vulture funds, saying the ruling will "diminish national sovereignty" and "upend international finance".
In a highly critical article published in its renowned Foreign Affairs magazine and signed by Felix Salmon, the Council bashes both the US Supreme Court's decision and Judge Thomas Griesa's previous ruling, describing them as "dangerous fundamentalism".
"The consequences are certain to be dreadful for Argentina. More broadly, the ruling will make it more difficult for countries to free themselves from the burden of over-indebtedness. It will be very bad for international capital markets. Oh -- and it will also diminish national sovereignty," it reads.
Salmon focuses on the effects of the rulings on international finances, saying the Supreme Court's decision "leaves open the questions of sovereign immunity, the future of sovereign debt restructuring, and the future of New York as a financial center".
In tune with Argentina's stance, the article states that "if a country does default on debts, then it needs some way to cure that default […] Because countries can't declare bankruptcy, exchange offers are the next best thing. But for those to work, a debtor country needs to be able to pay the exchange bondholders without paying the holdouts. Otherwise, no one would ever participate in an exchange, and no country could ever restructure its debts".
The article points out that the rulings are "punishing the innocent" and "turning the natural order of debt on its head".
"Griesa's ruling was the act of an exasperated judge at the end of his tether," it reads.