Cobos Falklands' trip receives praise: challenge for all Argentina presidential hopefuls
Thursday, July 3rd 2014 - 07:02 UTC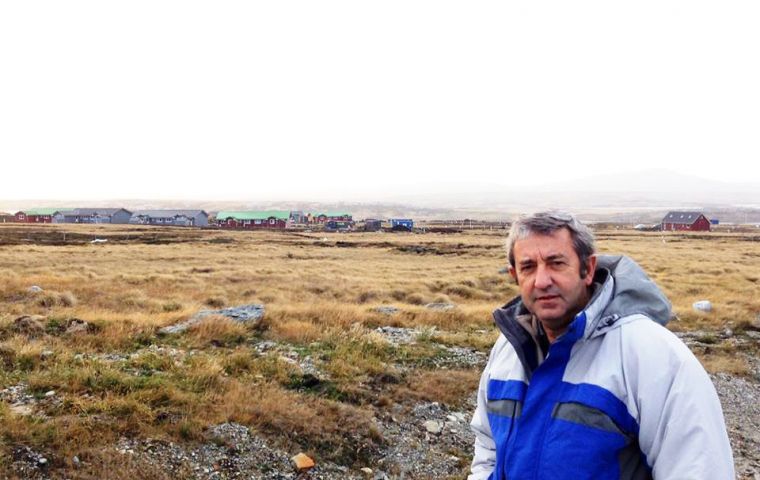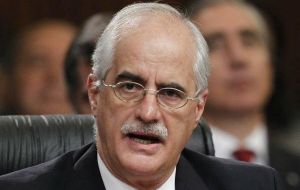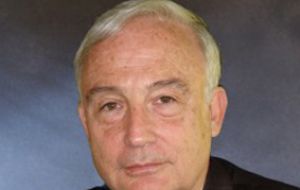 Despite Argentina's news agenda is absorbed by the World Cup, another possible default and the indictment for corruption of Vice-president Amado Boudou, the Argentine media still has time to talk about former vice-president and presidential hopeful Julio Cleto Cobos' current trip to the Falkland Islands.
So far most criticism has the former Mendoza governor and current lawmaker acting on the fringe of treason because among other things, his passport has been stamped by the 'illegal' Falklands government. Even when Cobos insists he travelled as a simple Argentine citizen (apparently with a normal passport when he is also entitled to privileged documents) and paying for his trip and stay.
However there have been some exceptions, probably the most solid that of Guido Di Tella's team second man, former ambassador Andrés Cisneros who with diplomatic precision brushes aside the alleged 'fetish' implications of the Falklands stamp on an Argentine passport be it a normal one or an official document.
"The fetishism of the stamped passport does not represent any record in support of the United Kingdom claim because since 1989 there's an umbrella regarding sovereignty discussions", argued Cisneros. Quite contrary to former Kirchnerite minister Jorge Taiana who pledged he never visited and will never visit the Islands as long as they are under "British occupation".
However a columnist from Cronista Comercial, a financial daily, Fernando González is satisfied, almost proud that Cobos followed his indications a few months ago when in a column he suggested that all presidential candidates should visit those two pieces of land "we so much love but miss".
In effect, despite all the traditional controversy from 'adolescent' Argentina, Gonzalez argues that the best homage to 'our Islands' is to know about them particularly since last April was the 32 anniversary of the Malvinas war.
Gonzalez deeply regrets all that Taiana, (who apparently resigned as foreign minister because of abuse on the phone from Cristina Fernandez), misses to learn about the territory "that we want to recover sometime". How important would be to visit the battle fields were 649 soldiers of the motherland died.
"I'm sure it would be a poignant moment when visiting the Darwin cemetery where 123 graves still are waiting for a much delayed identification and currently are 'only known to God'". And "how enriching it would be, if he could talk and exchange arguments with the locals that for the last 181 years are living in our Malvinas".
Finally "the coldness, blockade and isolation we have kept regarding Malvinas since the 1982 war have not rendered positive results". Yes, Argentina needs a State policy on the Islands but "how can you design such a policy on a territory of which all that is known is via maps, history books and patriotic songs".
"We need more flights, more human exchanges as Cobos has done, and all presidential hopefuls should do, and all those interested in the future of the Malvinas. It is possible that there they might find the answers that for so long we have been looking".
- "Cobos, Taiana and fetishism about the stamped passport" by Fernando González -