Hedge funds challenge Kicillof to meet them on Thursday in Washington
Thursday, July 3rd 2014 - 06:17 UTC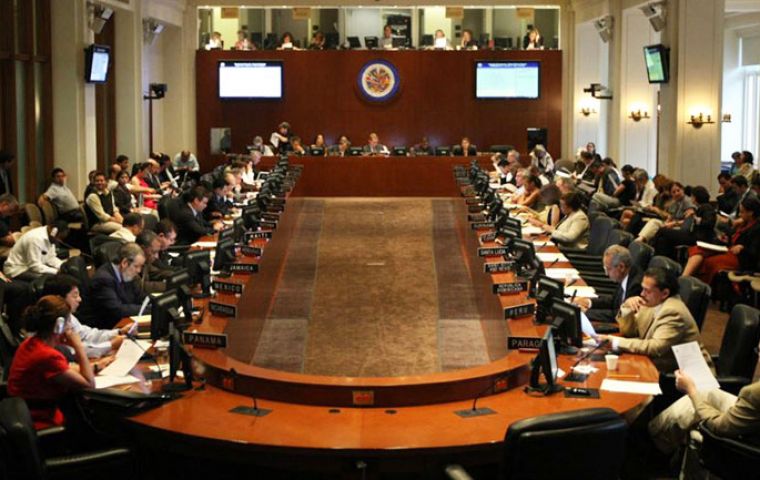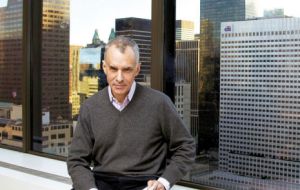 The NML Capital hedge fund is ready to meet and negotiate directly with Argentine Economy minister Axel Kicillof and is willing to do so on Thursday, according to a top-ranking executive of the hedge fund involved in a long standing litigation with the Argentine government over defaulted debt.
"We are ready to meet with mister Kicillof during his visit to Washington and negotiate without any preconditions," explained Jay Newman, Elliott Management's accounts executive, in a statement released today.
The Argentine minister will be in the US capital in order to address foreign ministers in the Organization of American States (OAS) about the Argentine dispute with the hedge funds that refused to enter debt restructuring in 2005 and 2010.
On Tuesday the government of President Cristina Fernandez revealed that on July 7 it would participate in a meeting with the lawyer designated by a New York court to supervise negotiations, Daniel Pollack.
"We are happy to see press reports indicating that Argentina has agreed to a meeting next week in New York. But the contacts do not need to wait for next week," Newman underlined.
Kicillof ruled out holding direct meetings with representatives of the hedge funds, signaling that the country possesses a legal team for that type of contact.
Buenos Aires says the ruling by New York federal judge Thomas Griesa that it cannot pay its main creditors unless it simultaneously pays the hedge funds what they claim on bonds they hold, has put it on the verge of defaulting on all its debt for the second time in 13 years.
The hedge funds, also known as the holdouts, refused to join the majority of creditors in the 2005 and 2010 restructuring of some 100 billion in debt Argentina defaulted on in 2001.
Two weeks ago, the US Supreme Court backed Griesa's 2012 ruling that the country has to repay the holdouts the full value of their bonds, and cannot pay other creditors unless it pays them at the same time. Buenos Aires says it is being blocked from servicing its debt.
Kicillof asked the Organization of American States to discuss the case as an issue of "urgent and common interest... that transcends the financial aspects and has global implications and consequences."
Both sides say the other has refused to talk, even after Argentina apparently missed Monday's due date for a payment on its debt.
"What the 'holdouts' is saying is not true -- they never sat down at the bargaining table," Argentina's cabinet chief Jorge Capitanich said Wednesday.
"They systematically and emphatically have rejected every possibility" of sitting down for talks, Capitanich insisted.
Kicillof has repeatedly said he does not need to meet with the holdouts, because lawyers from both sides are scheduled to meet next Monday with the Griesa-appointed "special master", US lawyer Daniel Pollack whose job is to find a solution before the country is formally called into default at the end of July.