FIFA's calendar of world cups: US in 2026 and Uruguay/Argentina 2030?
Saturday, July 19th 2014 - 07:15 UTC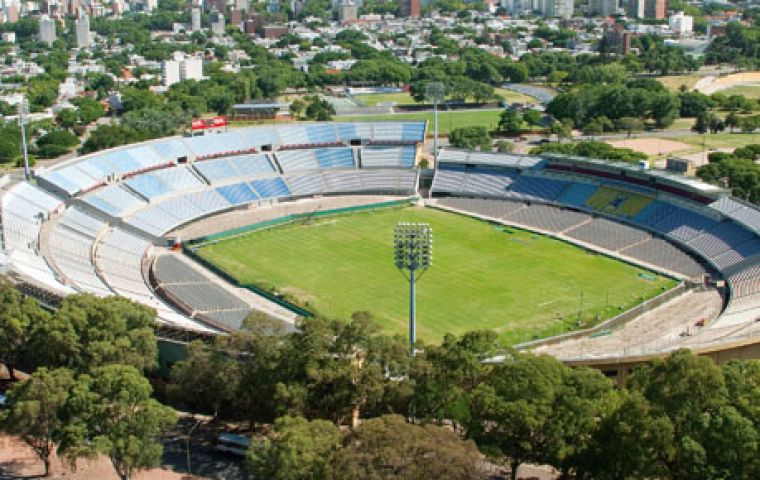 Two strong favourites have emerged to host the 2026 and 2030 World Cups. The UK is hopeful that they can follow Russia 2018 and Qatar 2022 and bring the cup to the country for the first time since 1966.
However, with their team's strong performance in the tournament and an awakened interest in the sport, the US is almost certain to be awarded the competition in 2026.
FIFA will want to capitalise on the growing US interest that has eluded them for so long. An unprecedented 25 million Americans tuned in to watch their game against Portugal.
Surely then, England would have a great chance of winning the right to host the 2030 World Cup, especially since the last western European country to host was Germany back in 2006.
Sadly, this doesn't seem like the case. Despite Luis Suarez disgracing football in the World Cup and the country's president, Jose Mujica, once calling FIFA "old sons of bitches," Uruguay have emerged as favourites to host the 2030 World Cup.
FIFA are well aware that the two time winners and four time semi-finalists have not hosted the competition for nearly a century. It is also a stable, relatively wealthy and safe South American country.
However, Uruguay is a small country of only 3.3 million people. Therefore they would invite neighbouring Argentina to join them and co-host.
FIFA have not made any secret of their preference for single country hosts but Japan and South Korea's hugely successful 2002 World Cup made the idea much more popular.
If Uruguay's bid is not successful, England would still face fierce competition.