Speculative funds denies any request to temporary suspend payment order
Thursday, July 24th 2014 - 22:55 UTC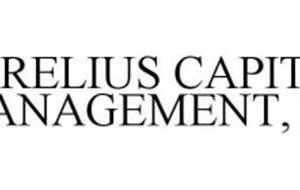 Argentine debt holdout investor Mark Brodsky, chairman of Aurelius Capital Management, said his group will not ask US Judge Thomas Griesa to suspend his payment order, after a story in Argentina's La Nacion newspaper on Thursday suggested that Paul Singer's NML Capital Ltd could ask Griesa to reinstate the stay of injunction as requested by Argentina.
Mark Brodsky, head of one of the lead holdout investors, in the case which awarded them 1.33 billion plus accrued interest, said in a statement that the newspaper story was "utter fiction"
"The story is utter fiction", said Brodsky.
La Nación reported that the other lead holdout in the case, NML Capital Ltd, a division of Elliott Management Corp, could call for Griesa in New York to temporarily suspend, or stay, his order that Argentina pay holdout creditors.
Argentina was ordered to pay the holdouts at the same time it paid bondholders who accepted an exchange, or restructuring, of defaulted debt in 2005 and 2010. Argentine government says the order is pushing it towards default.
Earlier in the day, Cabinet Chief Jorge Capitanich in his daily media report said Argentina was not holding negotiations behind the scenes with the holdout investors.
Argentina faces its second default in 12 years if it fails to cut a deal with the hedge funds demanding full payment, instead of a reduced amount, for defaulted bonds. The government of president Cristina Fernandez argues that paying the holdouts would break a legal clause protecting creditors who accepted large write-downs after its 2002 default and open it up to claims worth as much as 15 billion.
Griesa's injunction which blocks payment has stopped Argentina from transferring a June 30 coupon payment to restructured bondholders. That triggered a 30-day grace period that ends on July 30.