Venezuelan general retained in Aruba to be extradited to the US
Saturday, July 26th 2014 - 06:04 UTC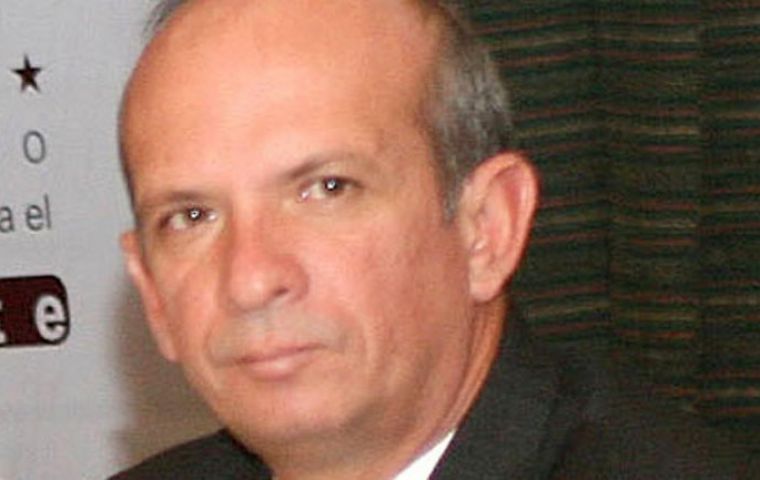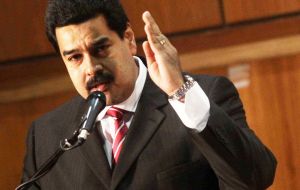 A judge in Aruba ruled Friday that the highest-ranking Venezuelan official ever arrested on a U.S. warrant will remain behind bars pending an extradition request on drug charges. Hugo Carvajal, a former head of Venezuelan military intelligence and close confidant of the late president Hugo Chavez, was arrested upon arriving at Aruba's airport, officials said Thursday.
U.S. authorities allege he's one of several high-ranking Venezuelan military and law enforcement officials who provided a haven to major drug traffickers from neighboring Colombia and helped them export large amounts of U.S. bound cocaine through Venezuela.
His surprise arrest has cast a spotlight on what's known in Venezuela as the "Cartel of the Suns," referring to rogue, high-ranking military officers believed to have grown rich from drug-running. Top Venezuelan officers wear sun insignia on their uniforms.
Together with the unsealing Thursday of a drug indictment against two other Venezuelan officials, Carvajal's arrest is likely to further tense relations between the U.S. and Venezuela which frequently accuses Washington of conspiring against it and using the drug war to apply pressure on Latin America.
President Nicolas Maduro has already threatened to retaliate against Aruba, just 15 miles off Venezuela's coast, unless Carvajal is freed. The president likened Carvajal's arrest to an "ambush" and "kidnapping" that violates international law because he had been appointed the country's consul to the Caribbean island.
Prosecutors in Aruba say that while Carvajal was carrying a diplomatic passport he isn't entitled to immunity because he was not yet accredited by the Netherlands, which runs foreign affairs for its former colony.
"We won't let our honor or that of any Venezuelan be sullied by campaigns orchestrated from the empire," Maduro said in a speech Thursday night.
On Friday, judge Yvonne van Wersch ruled that Carvajal must remain in custody until there's a decision in his extradition case. Chief prosecutor Peter Blanken said the judge determined that Carvajal does not have diplomatic immunity.
Carvajal, who earned Chavez's trust as a military cadet in the early 1980s, has long been a target of U.S. law enforcement.
In 2008, he was blacklisted by the U.S. Treasury along with two other senior military officials for allegedly providing weapons and fake Venezuelan identity papers to rebels in Colombia so they could travel easily across the border. The U.S. has classified the Revolutionary Armed Forces of Colombia, or FARC, as a terrorist organization and has indicted its top leadership on narcotics charges.