Brazilian Jewish community apologizes to President Rousseff's administration
Monday, July 28th 2014 - 07:43 UTC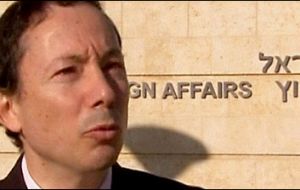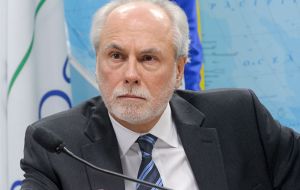 Brazil's Jewish community apologized to the administration of Brazilian President Dilma Rousseff for statements by the spokesman of Israel's foreign ministry after Brazil recalled its envoy over the Gaza conflict.
Claudio Lottenberg, the president of the Brazilian Israelite Confederation or CONIB, an umbrella body, apologized to Aloizio Mercadante, the Rousseff administration's chief of staff, for statements made by Israel's Yigal Palmor, who called Brazil a "diplomatic dwarf" and a politically irrelevant country, and made fun of the national soccer team's recent loss to Germany in the World Cup, according to reports citing Brazilian columnist Monica Bergamo.
The spokesman's comments were "very unfortunate," Lottenberg reportedly said. "Brazil has the right to express its point of view," he said.
Brasilia on July 23 recalled for consultation its ambassador to Israel, Henrique da Silveira Sardinha Pinto, to protest Israel's attacks on Hamas in Gaza.
A day later, CONIB expressed its "indignation with the announcement sent Wednesday, which evidences a one-sided attitude to the conflict in Gaza in which the Brazilian Ministry of Foreign Affairs criticizes Israel and ignores the actions of the terrorist group Hamas," CONIB wrote in a statement titled "Reaction to Itamaraty's (Foreign ministry) declaration which criticizes Israel and spares Hamas any criticism."
In its statement, the Brazilian ministry wrote: "The Brazilian government considers as unacceptable the escalation of violence between Israel and Palestine. We vigorously condemn the use of disproportionate force by Israel in the Gaza Strip, which resulted in an elevated number of civilians victims, including women and children."