Catalonia's independence referendum is on, underlines president Mas
Friday, August 1st 2014 - 08:08 UTC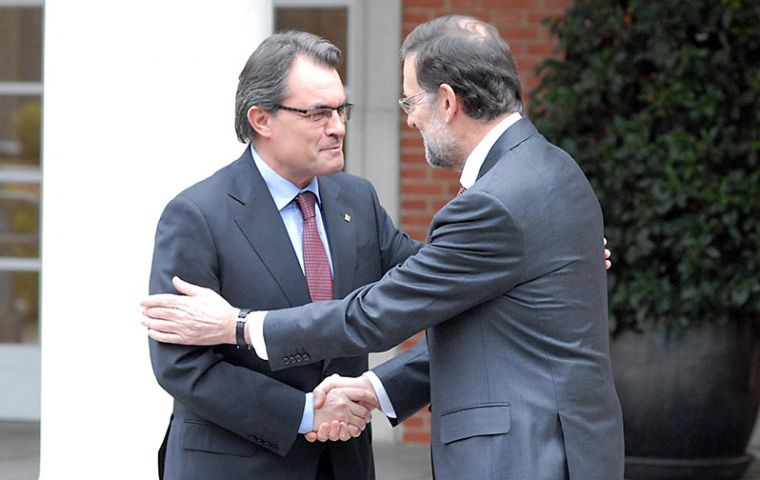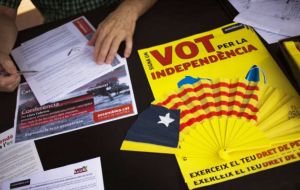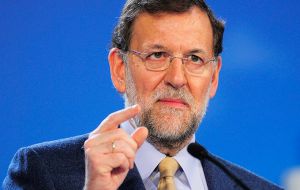 Spanish Prime Minister Mariano Rajoy and Catalan President Artur Mas failed to break the deadlock over Catalonia's independence drive, with both holding firm on their positions when they met for the first time in a year.
The meeting had been seen as an opportunity for the two leaders to work on a possible compromise over an independence referendum that the northern region wants to hold on November 9 — two months after a similar vote in Scotland that is being closely watched in Catalonia.
After a meeting that lasted two and a half hours with Prime Minister Mariano Rajoy, Catalonia President Artur Mas said the referendum issue remains deadlocked. Rajoy insisted once again the referendum was unconstitutional and he would block it, while Mas, the leader of the economically-powerful region, said he would go ahead with the vote.
However, he said there was a willingness on both sides to keep communication channels open. "My message is the same as it was a year ago. We are absolutely decided to continue with this consultation," Mas told reporters afterwards. "(Rajoy) has reiterated that the referendum cannot go ahead because, according to the state, it is illegal. And so, there is no alternative proposal from him."
Mas said the talks took place "in an atmosphere of frank dialogue."
"That, in itself, is very positive," he said. "There are always potential solutions" to disagreements, he said.
A Spanish government statement said Rajoy had reiterated to Mas that the planned referendum was illegal. The PM said the most important thing right now for all of Spain, Catalonia included, was to consolidate the recovery from a severe economic crisis the country has endured since 2008, according to the statement. Unemployment is at 25 percent.
The independence campaign holds profound consequences for Spain as it emerges from a double-dip recession, with Catalonia a strong source of growth. Europe will be watching the debate closely as Scotland also prepares to hold a vote September 18 on breaking away from the rest of Britain.
Mas said he also presented Rajoy with 23 economic and social issues that affected the daily lives of Catalans. He said that, among other things, he asked Rajoy to reconsider government plans for cutbacks in funding for social services and education reforms.
Those issues could open the way for Rajoy to make political concessions to the Catalans without granting an independence referendum.