Argentina will demand Citibank and BONY to pay exchange bondholders
Wednesday, August 6th 2014 - 08:02 UTC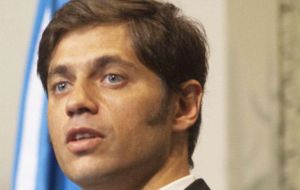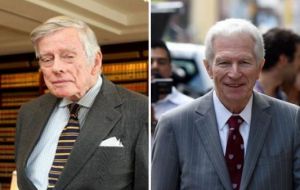 The Argentine Government will formally demand that Citibank and the Bank of New York Mellon pay exchange bondholders, the Economy Ministry informed on Tuesday in a press release.
"Citibank and BONY must distribute payments made by the Argentine Republic to exchange bondholders, as well as guarantee future payments become effective," the press release reads.
The Ministry claims those funds "belong to exchange bondholders" and blames New York district judge Thomas Griesa for "inappropriately blocking" the payments.
"[The judge] is unaware of the fact that Argentine debt is under Argentine, British and New York law, and issued in different currencies. This way, he illegally exceeds his jurisdiction with his ruling," the press release argues.
Last week, Citibank and BONY were permitted by Griesa to make a one-off payment to a portion of bondholders.
The Ministry will also publish on Wednesday in international and local newspapers a call for exchange bondholders to exercise their rights and claim their payments to banks.
Meanwhile, the ministry informed that the National Values Commission (CNV) watchdog has made an official information request to its US counterpart to investigate "speculative maneuvers" by so-called "vulture funds" during the negotiations with Argentine representatives over Argentine debt in New York.
Earlier in Tuesday Cabinet Chief Jorge Capitanich criticized US Judge Thomas Griesa's decision to confirm Daniel Pollack as mediator to conduct talks between Argentina and holdouts saying "it ratifies the judge's stance that does not understand the difficulties of the process."
"We understand that mediator Daniel Pollack has not been unbiased, on the contrary, he has been openly biased. He has been a spokesperson of vulture funds," the official said in his daily press briefing at the government house.
Capitanich reiterated the Argentine government's criticism against both Griesa and Pollack saying "there is a misunderstanding [of the situation] and clear incompetence to solve the problems they themselves have created."