US reject the ICJ as an 'appropriate venue' for addressing Argentina's debt issues
Saturday, August 9th 2014 - 07:53 UTC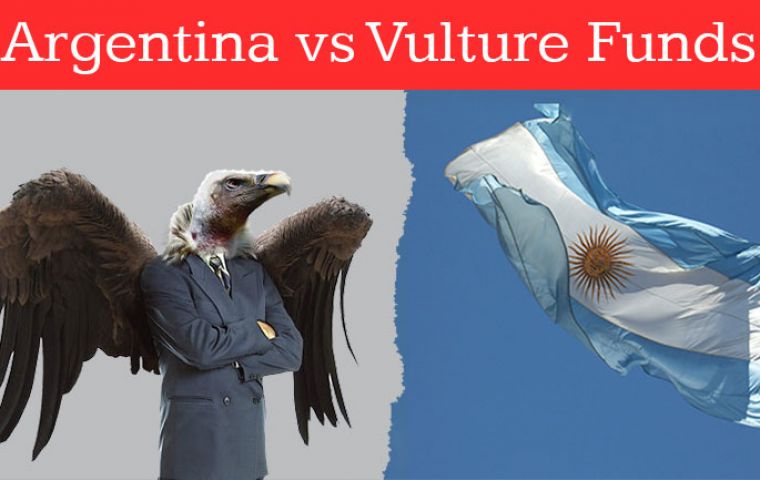 A spokeswoman for the U.S. State Department said the United States would not permit the International Justice Court in The Hague to hear Argentina's claims that U.S. court decisions had violated its sovereignty.
"We do not view the ICJ as an appropriate venue for addressing Argentina's debt issues, and we continue to urge Argentina to engage with its creditors to resolve remaining issues with bondholders," the spokeswoman said in an email.
Argentina petitioned the International Court of Justice on Thursday, but the lawsuit could only move forward if the United States submitted voluntarily to the court's jurisdiction.
Argentina said in its application to the court that the United States had "committed violations of Argentine sovereignty and immunities and other related violations as a result of judicial decisions adopted by US tribunals concerning the restructuring of the Argentine public debt".