Brazilian government anticipates 6% hike in fuel prices, after October election
Tuesday, August 12th 2014 - 05:44 UTC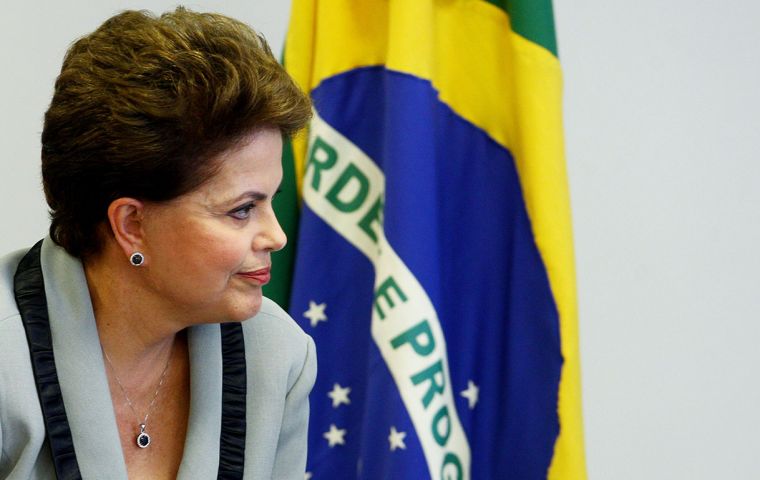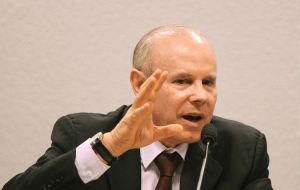 Brazilian president Dilma Rousseff admitted on Monday the government could increase domestic fuel prices at refineries by up to 6% after the October presidential election. The increase of 5.5% and 6% is a preliminary calculation and is geared to help prop the finances of the government managed oil and gas giant Petrobras.
President Rousseff, who is running for re-election on Oct. 5, has kept fuel prices below international levels to curb above-target inflation. That policy has hurt the finances of Petrobras, which is forced to buy fuel at international prices and sell it more cheaply in the local market.
Economy ministry sources also anticipated that the government will not be able to meet its key fiscal savings target in 2014.
Last week Finance Minister Guido Mantega admitted that the government could raise fuel prices after the election and review its primary surplus target for the year.
The primary surplus, which represents the public sector's excess revenue over expenditures before the payment of interest on debt, fell well below expectations in the first half of the year.
Many analysts believe the government could revise downward its goal of a primary surplus of 99 billion Reais (43.52 billion), which is equal to 1.9% of GDP. In the first six months of 2014, the primary surplus was equal to 1.17% of GDP.
Fuel prices and public spending are key in the government's battle to curb inflation, which has risen less than expected recently but remains at the 6.5% ceiling of the official target.
High inflation and sluggish growth have dragged down the popularity of Rousseff and raised the probability of a second-round run-off election later in October. Her main rivals, Aecio Neves and former governor Eduardo Campos have complained that fuel price controls have undermined Petrobras, which is considered the world's most indebted and least profitable major oil company.
Although Brazil is virtually self sufficient in oil, and even exports, the lack of refining capacity dating back to plans of former president Lula da Silva with Venezuela's Hugo Chavez to build a giant refinery in the northeast of the country, have conditioned Petrobras finances.