Argentine July inflation 2.47% and 39.71% in twelve months, according to Congress index
Friday, August 15th 2014 - 06:44 UTC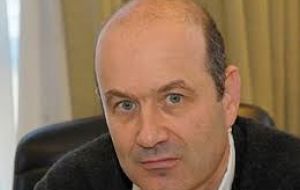 July consumer prices index in Argentina according to the so called Congressional index, climbed 2,47% and 39.71% in the last twelve months. The same index marked 2.2% in June indicating a growing tendency.
The congressional index is made public every month by opposition members of the Freedom of Expression Lower House Committee and is an average from the leading economic consultants which for several years were banned from making their findings public for fear of being fined.
The Congressional index traditionally has reported monthly inflation rates double those presented by the Cristina Fernandez government Stats office Indec.
Lawmaker Pablo Tonelli said that "every month we demand from government measures to combat inflation, but to no avail" and now "they pretend to control the problem with fascist authoritarian measures like the latest 'supply bill'".
"You can't control inflation by limiting economic activity of companies and entrepreneurs" added Tonelli.
Federico Sturzenegger, who happens to be an economist and banker, besides lawmaker, said it would be interesting to see the numbers to be announced by government on Friday, since we are under the strong impression that inflation in Argentina has stabilized at an annualized 40%".
The June rate from Indec was 1.3%, the lowest so far this year, and with a decreasing tendency, "so we are anxious to see what the government comes up with", said Sturzenegger.