New record for the US dollar in Argentina's 'blue market', 13.20 Pesos
Friday, August 15th 2014 - 06:47 UTC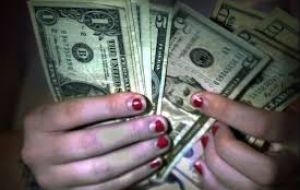 The US dollar in Argentine money markets continued its rising path on Thursday with a new record climb to close at 13.20 Pesos. This so-called "blue" dollar had jumped 20 cents to 13.15 pesos on Wednesday, breaking its 13.06 Pesos record from 23 January.
Lower interest rates and growing uncertainty among investors over the country's battle against its holdouts creditors boosted the parallel rate hike and is expected to continue on that path.
The blue-chip swap rate went up and closed at 11.60 Pesos, while the stock exchange rate dropped to 12.54 Pesos. Meanwhile, the official US dollar traded steady at 8.29 Pesos in Buenos Aires City banks and foreign exchange offices.
The Central Bank ended the day with a US$10 million net buy, the lowest since July 18.
"The lower interest rate offered by banks is making depositors look for safer investments such as the greenback. Whoever has a few extra Pesos is looking for dollars", said the head of an exchange money house in Buenos Aires.
As happened on Wednesday the Argentine central bank operated strongly in the futures market, trying to contain the ascending tendency. Nevertheless official dollar rate traded at 9.201 Pesos for December and 10.190 Pesos for April.