Argentine Euro-bond holders have appealed Griesa's ruling blocking payment
Saturday, August 16th 2014 - 09:01 UTC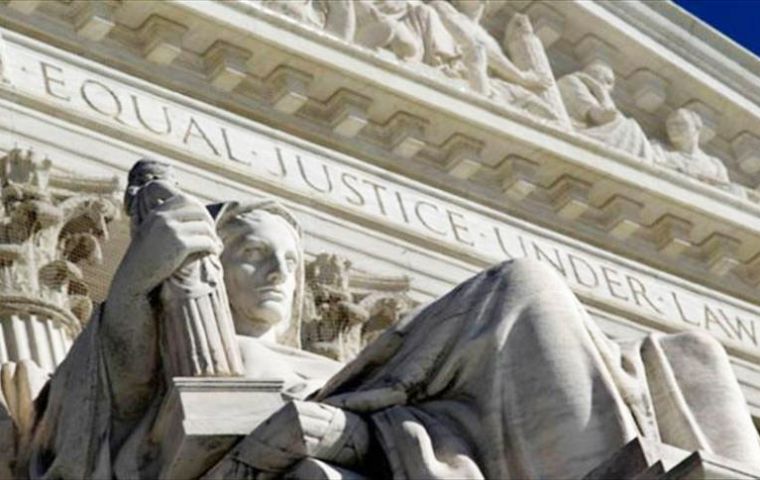 Holders of Euro-denominated Argentine bonds have appealed judge Thomas Griesa's ruling blocking Argentina from making payments on their debt, according to a court filing.

In a notice filed in Manhattan federal court, lawyers for the bondholders challenged an August 6 ruling from US District Judge Griesa that Argentina cannot pay the bondholders until it also pays holdout investors who refused to restructure their debt in the wake of Argentina's 2001-2002 default.

Meanwhile, Citigroup Inc and Argentina on Friday were granted an expedited appeal of another order from Griesa that barred future payments to holders of certain US dollar-denominated restructured bonds, after the judge allowed the bank to make a one-time payment.

Both appeals will be considered by the 2nd US Circuit Court of Appeals in New York. The court on Friday set oral arguments in the Citibank matter for Sept. 18.

Argentina was considered in default after missing a July 30 deadline for payments on restructured bonds. Argentine officials have claimed the country fulfilled its obligations but was blocked by Griesa, whom they have criticized, saying he overstepped his authority.

In June, Argentina deposited 539 million dollars in Bank of New York Mellon Corp's account at the Central Bank of Argentina, earmarked for bondholders who participated in sovereign debt exchanges in 2005 and 2010. It also deposited funds with Citibank Argentina.

But Judge Griesa blocked the payments, saying Argentina's actions were an "illegal" violation of his prior orders.

The Euro bondholders have argued that their bonds should be exempt because they are governed by the laws of England and Wales and paid through foreign banking institutions.

"At no point in the Euro bonds' payment chain do funds comprise US dollars, enter the US, or flow through US entities," lawyers for the bondholders argued in a previous court filing in June.

Separately, in July, Griesa permitted Citibank to pay some bondholders because the bank indicated it was unable to differentiate between dollar-denominated exchange bonds and bonds issued as part of a settlement between Argentina and Repsol SA, which are not part of the bond dispute.

However the Judge said he would not allow a second payment and ordered the bank to figure out a way to tell the difference, prompting Argentina and Citibank to appeal.